Era will be playing with Fnatic at The International 4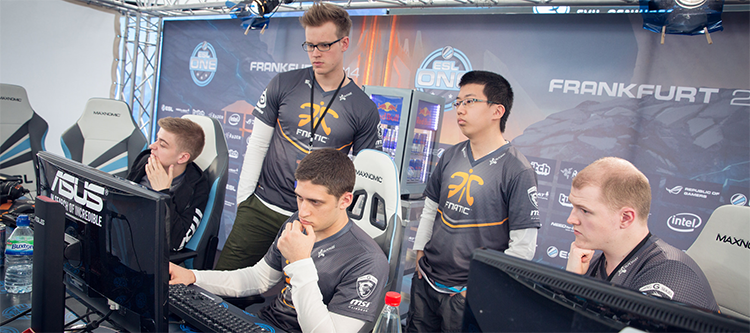 After several weeks of discussion between Valve and Fnatic, it is official that Adrian 'Era' Kryeziu will be the main carry of the team for their matches at The International 4.  Steve 'Xcalibur' Yee will also go to Seattle, serving as the team's coach/analyst.
The Fnatic organization just announced that Adrian 'Era' Kryeziu will rejoin his teammates to participate in The International 4, which is scheduled to begin in less than a week from today. Era, who has been struggling with health issues since early 2014, was temporarily replaced by Steve 'Xcalibur' for the month of June. However, Valve's policy against roster changes ultimately forced the team to travel to Seattle with their original carry player, despite their claims that Era's health issues may hinder his performance. Nonetheless, Xcalibur will also join his team in The International, taking the role of the coach and analyst.
Statement by the Fnatic organization :
Fnatic has been in constant contact with Era and his family and we have been working with Valve to find a solution that can work out best for Era and his team to go against the best and take a shot at the $10,000,000 prize pool. Valve has gone over and above to make sure that Era's travel and stay in Seattle is as comfortable as possible. We're very excited to have Era back with the team and we look forward to seeing him on stage and playing the game he loves!

[...]

Lastly we would like to extend our heart felt gratitude to Steve "XCalibur" Ye who has been on the road with us for the last 4 weeks and has been very understanding and we will be sending him with the team as a Coach/Analyst to The International 4. We would also like to thank every single fan out there who supported not only us, but Era. It has been a tough few months but the support and kind words helped everyone get through it.
Era also shared the following words :
I especially want to say thank you to Valve for being very patient, helpful and understanding with me, and a final shout-out to everyone that is cheering for us!
Era's previous game with Fnatic took place back in May 21st, when his team took down Power Rangers in a best-of-one match for D2CL #3. It will be interesting to see if Era can bounce right back into action and help his team achieve the desired results in probably the toughest tournament of the year. 
Fnatic roster at TI4:
Adrian 'Era' Kryeziu

Kai 'H4nn1' Hanbueckers

Kalle 'Trixi' Saarinen

Johan 'BigDaddy' Sundstein

Tal 'Fly' Aizik

Steve 'Xcalibur' Yee (coach)
Headline image by Dota2.ru
Article image by ESL One and Kelly Kline (flickr)
Source : Fnatic.com