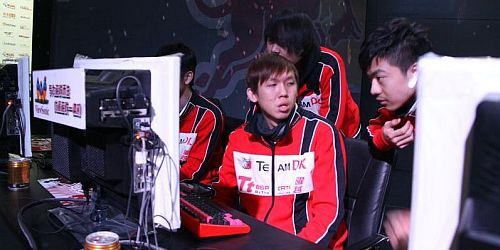 DK dominant on ECL day one
Fresh from their WPC-ACE title, DK continues their hot streak as they steamrolled both Titan and TongFu on the first day of the Red Bull Esports Champion League (ECL). The Malaysian team, who put DK through hard times in their previous encounter back at the group stages of G-League, was outclassed in two straigth games, the latter of which featured a Drow Ranger pick from the Chinese team.
The Fengyun tournament runner-up TongFu bounced back from their disappointing loss against DK earlier that day to deal Titan yet another 0-2 defeat. The champions of the recent Asian Cyber Games couldn't find their groove against their Chinese counterparts today, tallying only a total of 23 kills in the span of four games.
The second day will feature Invictus Gaming on all three games, including a much anticipated WPC-ACE Finals rematch against DK to start off the day. As yesterday's play day, expect delays because of the Hearthstone matches scheduled in between every Dota 2 series match.
No team will be eliminated on the first two days of the playoffs. The round-robin will just be used to determine the seeds on the bubble race-format playoffs.
Dota 2 prize distribution:
1. 100,000 RMB (~$16,520)
2. 20,000 RMB (~$3,300)
3. 10,000 RMB (~$1,650)
Photo by ECL