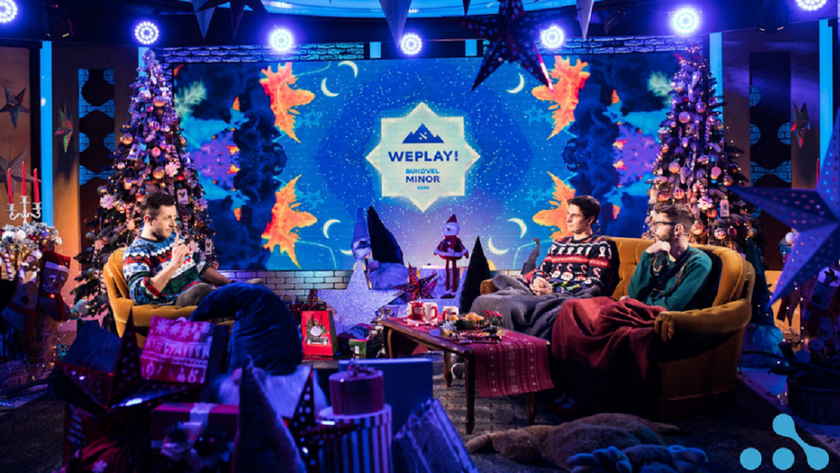 WePlay! Esports; More than just tournaments
Title and all images courtesy of WePlay! Esports
The folks behind WePlay! Esports are more than just tournament organizers, they are storytellers. 
A young man walks out on to the platform in Kyiv. It is November in Ukraine but his hands are sweaty and his heart is pumping fast. Under the lights, the perspiration on his forehead glistens but his throat feels dry. He takes a deep breath and steps into the passenger car of the train waiting for him. The moment has arrived, his final destination waiting around the corner. 
He gets comfortable in his seat and puts his headsets on. In the expanding silence, the only sound is his heart racing and pulsation of his blood. The conductors begin their introductions, mapping out the upcoming journey to come, settling into a rhythm to guide everyone along for the ride over the next few days. 
Three days, November 15th till 17th 2019. And when it was over, it was GODSENT who arrived at the final destination as Champions of Forge of Masters WePlay! League Season 2, marking the end of the passage.
Forge of Masters was about embarking on a journey and reaching the final destination as CS:GO Masters or champions. It was about the story to be told along the way.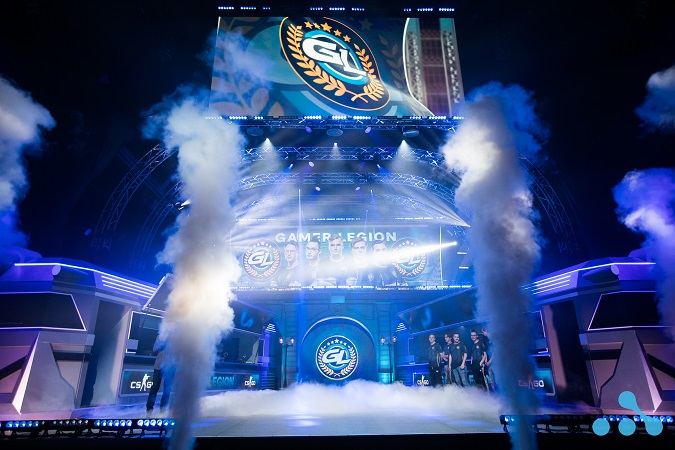 THIS is how WePlay! Esports does tournaments. 
You'll find the casters in original train conductor costumes; the stage with player booths designed as passenger cars; an interview wall in the Press Zone during the event; and a photo zone next to the platform for the spectators. 
And we ain't seen nothing yet. Fans are in for a treat heading into WePlay! Bukovel Minor 2020.
Art of Storytelling
Telling stories has been around since approximately 15,000 B.C. as a way to connect, entertain and pass along important information. The earliest form of storytelling discovered is from the Lascaux Caves in the Pyrenees Mountains of southern France.  The cave painting depicted a variety of animals and one person which followed a very simplistic series of events demonstrating rituals and hunting practices. Essentially, it told a story. 
Every story serves a purpose, even if to simply relay a message. The power of the story, however, is that it has the ability to connect with people on an emotional level. It gives people a reason to care about what you're saying, allows one to sympathize with characters and inspires others to act or believe.
When we are being told a story, not only are the language processing parts of the brain activated but so are the sections that are used to experience the events of the story. Essentially, humans experience stories and become a part of them.
Clearly, the ability to tell stories effectively and memorably was and still is a very valuable skill. Instead of simply stating what happens(ed), stories are a way to preserve the raw emotions and sequence of events in a memorable way to stimulate imagination, passion and a sense of community between the tellers and audience.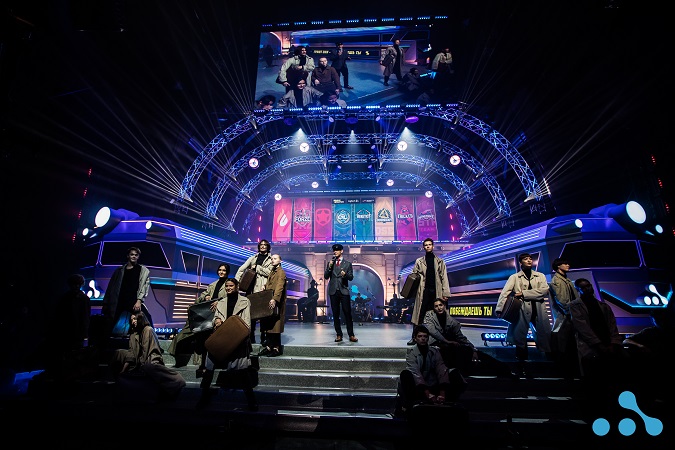 Storytellers are therefore important figures in a community, keepers of our histories and guides for the future. And although the telling of stories has changed forms drastically throughout the ages from oral tradition around fires to digital and mutli-dimensional displays, their importance and impact today is just as essential - even in esports. 
WePlay! Esports Storytellers
WePlay! Esports has been making positive waves in the online Dota 2 tournament circuit over the last year. Their Winter Madness was well received and quickly followed up with an outrageously positive production for their Valentine Madness event in February 2019 which featured 12 teams and a total of $100,000 prize pool where Gambit Esports flexed their muscles against Ninjas in Pyjamas to seize their second WePlay! Madness title in just two months. The CIS team had claimed the WePlay! Winter Madness title after sweeping through OG in the grand finals just two months prior.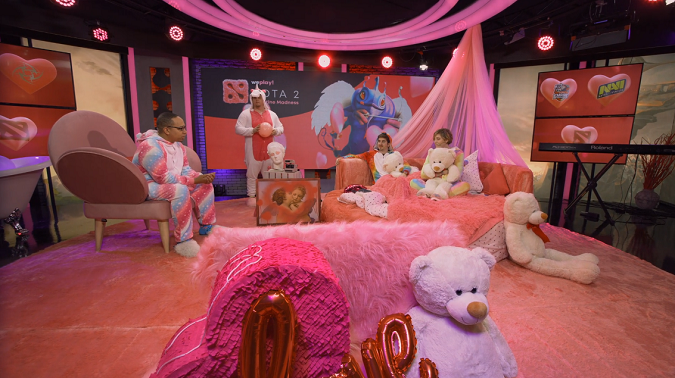 The company started its venture in esports in 2012, making their debut into Dota 2 in 2013 with several show matches and an online league with fairly low prizes - something that was common during that time. But they then dropped off the radar for three years, returning in 2016 with a $200k prize pool for their league's third season. Then, they were gone just as quick again, taking another break for two years. That is when according to Maksym Bilonogov WePlay! Esports General Producer, everything began to take shape into the organization we know today. 
During that hiatus the team was busy conducting research, testing the waters and honing in on the right approach of conducting business in the rising industry Bilonogov reported to GosuGamers.
They quickly hired on staff that was in alignment with their creative vision and passion for esports. Tucked away in Ukraine, WePlay! Esports was strategizing, planning, and plotting world domination (author creative liberty inserted) before launching into a rebranding that would transform esports events. 
It's like dancing. To make something beautiful it requires creativity, vision, skill, and practice
In 2018 they came back with the first in their Madness series - Reshuffle Madness in Sept 2018 with a $50k prize pool, immediately followed by the aforementioned Winter Madness in December boasting a $100k sum. Since stepping back into business, WePlay! Esports has been a part of The International 9 Late Game Show for the Russian broadcast, created and hosted seven Dota 2 events including now a DPC Minor in January and in February their Tug of War that will match a DPC event with their $300k prize pool. They aren't done yet either. The organization has its sights set on a DPC Major within the next year or two and hopes to one day assist with the opening ceremony for The International. 
But WePlay! Esports' real passion and expertise is in production value and creating stories as clearly shown at Forge of Masters last month. 
Bilonogov told GosuGamers that the production team members not only are experts within esports, but also have a steep history in tv, film, theatre, puppet theatre, and art. He himself has two Master's degrees from Kyiv National I. K. Karpenko-Kary Theatre, Cinema and Television University in filmmaking and as a theater director.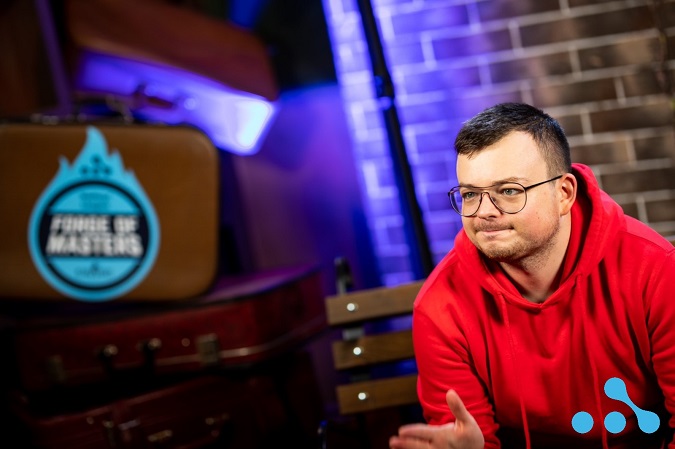 In a sea of tournament organizers all competing for attention and relevance in the Dota 2 scene, something needs to stand out, that one element that will irreversibly change the landscape. 
He says their main goal is to put on a show, to produce something unique and .... of course..... tell a story. They work on sets, costumes, production value but the secret tonic is all the work that went into creating the right team and understanding what the audience craves.
Amid all the sameness, storytelling is enough to amplify their presence and become so appealing that one is forced to embrace and want to become a part of it. Their approach is in a league of its own. 
"You have to change the game, not the prize pool"
Bilonogov says in order to create memories, to connect with the entire community from players to talent to the audience you must give it a special touch and a new dimension. It must be captivating and it's not just about the money.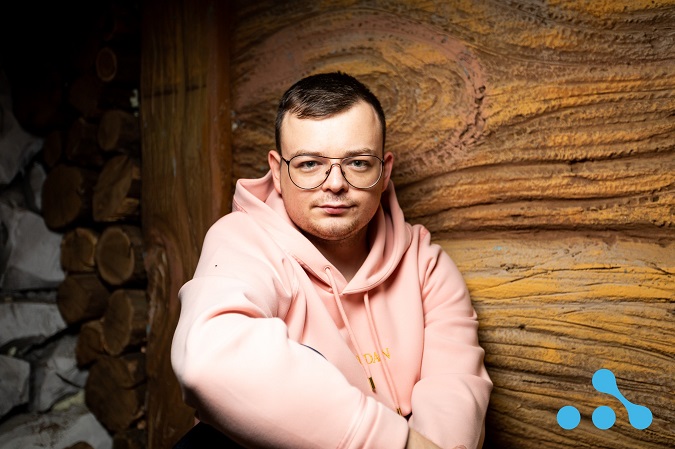 WePlay! Esports next story
We now know that storytelling is the most effective way to energize, influence, and create that special touch. It without a doubt evokes wonder which is strongly associated with themes that are not commonly experienced in the day to day activities and flirts with the ideas and dreams of the extraordinary or things difficult to achieve.
To fully engage the audience and stimulate the senses, setting the scene is a must and that detail hasn't been overlooked by the WePlay! team.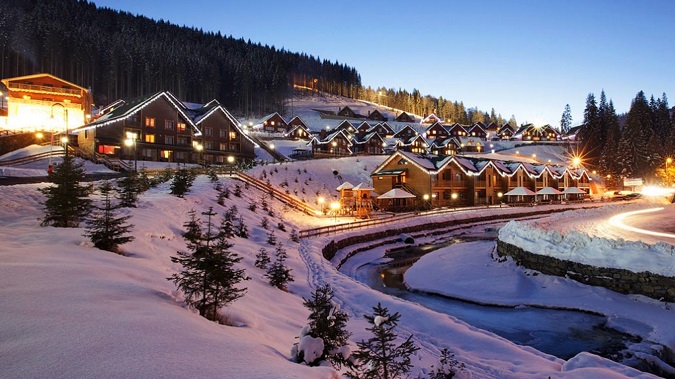 Set in an idyllic village nestled in the mountains of Ukraine, Bukovel is ripe with folktales, culture, and history. A real-life Christmas village with an atmosphere of magic, winter in all its glory, and the wonder of a remote holiday inspire a childlike sense of awe and nostalgic memories that warm you up inside. 
Bilonogov and his crew of elves intend to capture that magical, mystical atmosphere and make some fairytales come true.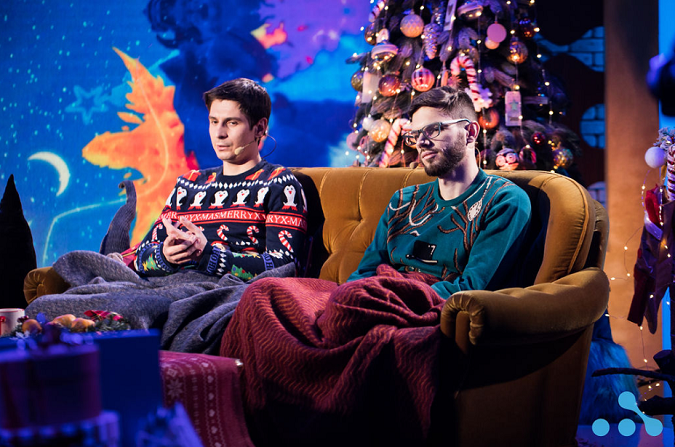 WePlay! Bukovel Minor 2020
Between January 9-12th, eight teams determined via qualifiers will battle it out in Bukovel, Ukraine for the lion's share of the $300,000 prize pool and 660 DPC points as well as the highly coveted spot at the DreamLeague Season 13 Leipzig Major taking place in Leipzig, Germany January 18-26th.