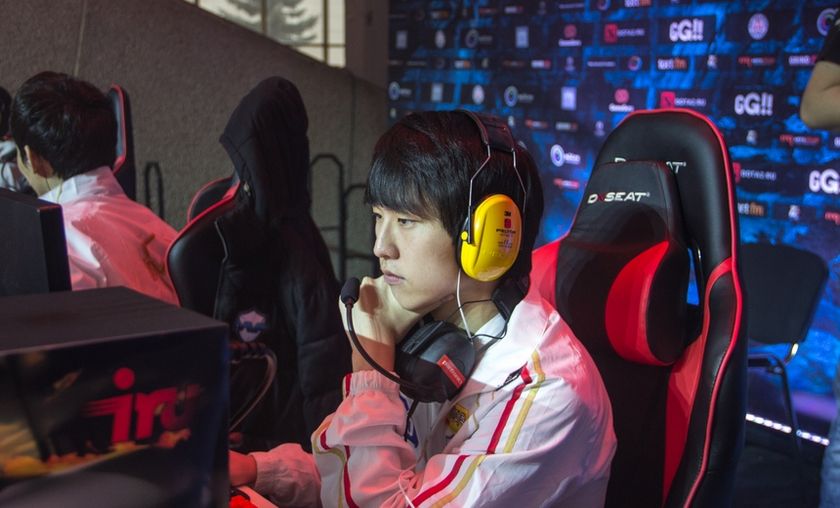 GeC Interview with MVP drafter Dubu : "We didn't prepare for this almost at all"
Hello and thank you very much for taking the time to talk to us in your day off. Firstly I want to ask you how did you enjoy Vilnius so far?
This was the first time traveling to Europe for me and everything looks like typical Europe  but it's very exciting for me. It's good that the weather is quite the same with Korea for this time of the year.
How about the food?
Hmmm, food is good here especially Pizza because here it's not so oily. And  we had some sushi at the Studio, but it was so and so compared with what we are used to.
You guys are replacing TnC for this tournament and the team was put together in the last moment. How has this impacted your performance at the GeC playoffs Studio LAN?
Yeah, that's true. We couldn't prepare for this almost at all so we did a lot of mistakes in the first day. After the first games we talked a lot, we tried to unify our play styles and thinking and came back in the next day with a different approach.
You are the drafter for MVP here, did you watch any replays of your opponents and figure out what they are doing or how did you prepare for the day two games?
Yes, I was trying to do that but there was not enough time to properly study the teams so I decided to do a list with which team is good at this hero and that hero and so on and then I made up my mind on how to draft what is good for us.
Now that you've seen a bit of your opponents play style and drafting patterns do you think Moscow LAN will go better for your team?
Maybe. I think it will not be a big difference for us. The most important for us is our thing, our play style and our teamwork regardless of who we face.
On what place do you hope to finish at Global eSports Cup Dreamhack LAN Finals?
First, of course.
We are eight days before the Shanghai Major rosters will be locked. Can you tell us if this is the new MVP.Phoenix line-up?
Honestly, I don't know yet.
Ok, thank you very much for your time and good luck in Moscow.
Thank you, cya there!