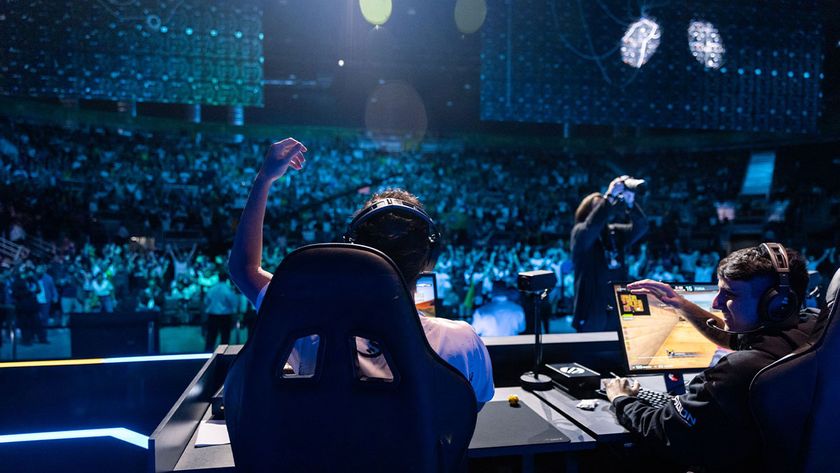 IEM Rio Major faced multiple problems as the Challenger stage nears the end
Image credit: Adela Sznajder via ESL
Not only teams are being helped by chanting fans, but computers are also freezing in tropical Brazil.
Three days have passed since the start of IEM Rio Major – and while not every event will be problem free, the ones popping up in Brazil are unique, nevertheless. As background info, this Major is the first time that fans can attend ALL of the matches and watch it live, rather than only attending the Champions i.e. playoffs stage. That gives a unique challenge for the organizers – especially with the home-ground teams being supported with chants from the floor.
Audience helping TOO much
The first problem was seen during the Imperial Esports and Cloud9 match, where the audience on location viewing the match can give away crucial information to the players – advertently or inadvertently – via their chanting. The audience is given the mini-map view, as well as the x-ray POV of the players, and this resulted in members of the audience shouting crucial information that the players can then use to their advantage.
Because of this, ESL has decided to remove the mini-map and x-ray vision from the audience's screen inside the Riocentre. According to a statement by ESL, this was a measure taken to combat the crowd influencing the match
However, thanks to popular Brazilian CS:GO streamer and community member Gaules, the decision was backtracked by ESL after a short time. He pointed out that viewers around the world should be able to see the minimap and x-ray.
"I apologize, this is the biggest CS:GO broadcast to not watch the game with x-ray and minimap, but we go on. It's always harder for us, and despite ESL making this party happen, they will never understand what is to be a Brazilian." - Gaules
Freezing in the tropics
The excitement doesn't stop there. While the matches were nail-biting in every step of the way, some matches were too much that it just crashed and burned. In this case, it was the PCs that were crashing.
In the Outsiders vs Fnatic match on Overpass, roeJ, mezii and nicoodoz were in a 3v3 fight against Outsiders, when their PCs crashed. Graciously, the stewards allowed the map to be replayed as the result of the round was not determined yet – but Fnatic did lose the round anyway as Outsiders were dominating the match.
This was not the first time PCs on stage froze and crashed - Outsiders' Qikert disconnected while defending the B site in a different round and OG's degster had to replace his PC three times during the match against Grayhound.
ESL provided a statement to Dust2 regarding the issues and said it "…already applied fixes for past issues and are continuously running through several tests with a dedicated team for anything new in order to diagnose and resolve it as soon as possible."