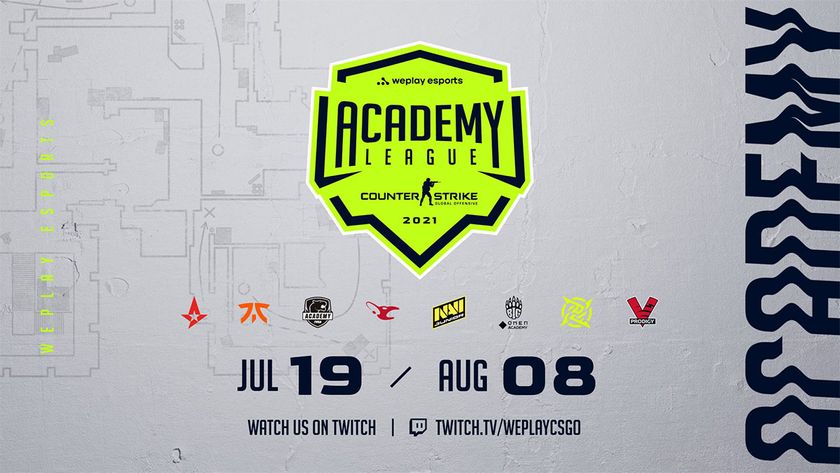 WePlay announces the WePlay Academy League
The new circuit, supported by top CS:GO teams, aims to shape the industry in fostering new talents
WePlay Esports, with the cooperation of leading CS:GO teams and organizations, is currently running the WePlay Academy League. The new circuit is aiming to shape the standards for the CS: GO industry in fostering new talents. It also allows up-and-coming players to have an opportunity to get closer to the professional esports scene and gain first-hand competitive experience.
The WePlay Academy League is a perfect breeding ground for daring CS:GO talent who are willing to challenge the status quo. With the new regular event circuit, the up-and-comers will be able to hone their skill and potentially get picked for the main roster. Many future CS:GO world champions will look back at the WePlay Academy League as the first event in which they got real on-stage experience." - Eugene Shepelev, lead esports manager at WePlay Esports
The circuit, called the WePlay Academy League Season 1 starts with an online round-robin Group Stage, where the teams meet each other twice. The three strongest teams advance to the double-elimination playoffs which will take place at the WePlay Esports Arena Kyiv.
The remaining four, minus the 8th place, then enter the Gauntlet stage to fight for the remaining slot in the Playoffs. The total prize pool of the CS:GO league Season 1 is $100,000.
There is a list of requirements for the teams entering the circuit, with one of them having at least four members aged between 16 and 20 years old.
Teams
The participating teams are:
Event Schedule 
Group Stage — July 19 – August 01, 2021 (possible tie-breaker matches will take place on August 03)
Gauntlet Stage — August 07–08, 2021
Playoffs — August 27–29, 2021
"The league provides an excellent platform for the young prodigies to show themselves, competing against their counterparts from other clubs. There's also the process of getting ready to play against certain opponents and the long-term planning of roster changes for playing certain roles. There will be media days and interviews, the players will develop as individuals. In general, there will be everything that's already present in Tier 1 CS:GO, everything you need to get used to at the very early stages of your career as a pro gamer. This project will boost the development of youth teams of the world's best clubs. NAVI and the other top teams will surely be interested, as it will provide more opportunities for young talents to get the necessary support and do what they love. It will also offer an exciting story for the audience, who will be able to watch the players' progress from the very beginning and watch how ordinary kids go all the way, finally getting into the main rosters of their clubs, and go on to win the world's largest events."-  Aleksey Kucherov, Natus Vincere CОO. 
The action can be watched live at WePlayCSGO - Twitch, as well as on the Weplay Academy League hub, right here on Gosugamers.net