CS:GO ranking is no longer free; all ranking now sits behind Prime paywall
This update may deter hackers, and also impact VALORANT
In a recent blog post by the developers, CS:GO will be introducing a new paid ranking system called Prime on top of its free-to-play accounts. The new paid ranks will essentially split the player base into two – unranked players and ranked players.
In the blog post, Valve said:
"Along with all the gameplay that we made available for free, new players had access to drops, Ranks, Skill Groups, and a free path to Prime matchmaking. Unfortunately, over time, those benefits have become an incentive for bad actors to hurt the experience of both new and existing players. So today we're revising the offering for new players." 
With the new paid Prime system, ranked matches in the system will only be accessible for those who paid for the privilege. This setup will help reduce the numbers of new players, and also griefers in the ranking. Valve recently nuked over 10,000 cheater/fake/bot accounts in their system, and the introduction of Prime is their next step in ensuring the play experience is catered for enthusiasts
https://twitter.com/CSGO/status/1400605324197785602
In the same post, Valve outlines the new Unranked level, where it says :
"When new players play Competitive, Wingman, and Danger Zone, their matches will still use skill-based matchmaking, but players will not earn a Skill Group. Prime players can also play Unranked matches, where their Skill Group will not be affected and where there are no lobby Skill Group restrictions."
New players are still able to get Prime for their account. This is by purchasing the Prime Status Upgrade from the Steam store – and with any upgrade purchase in the next two weeks, their current Skill Group and XP Progress will carry over.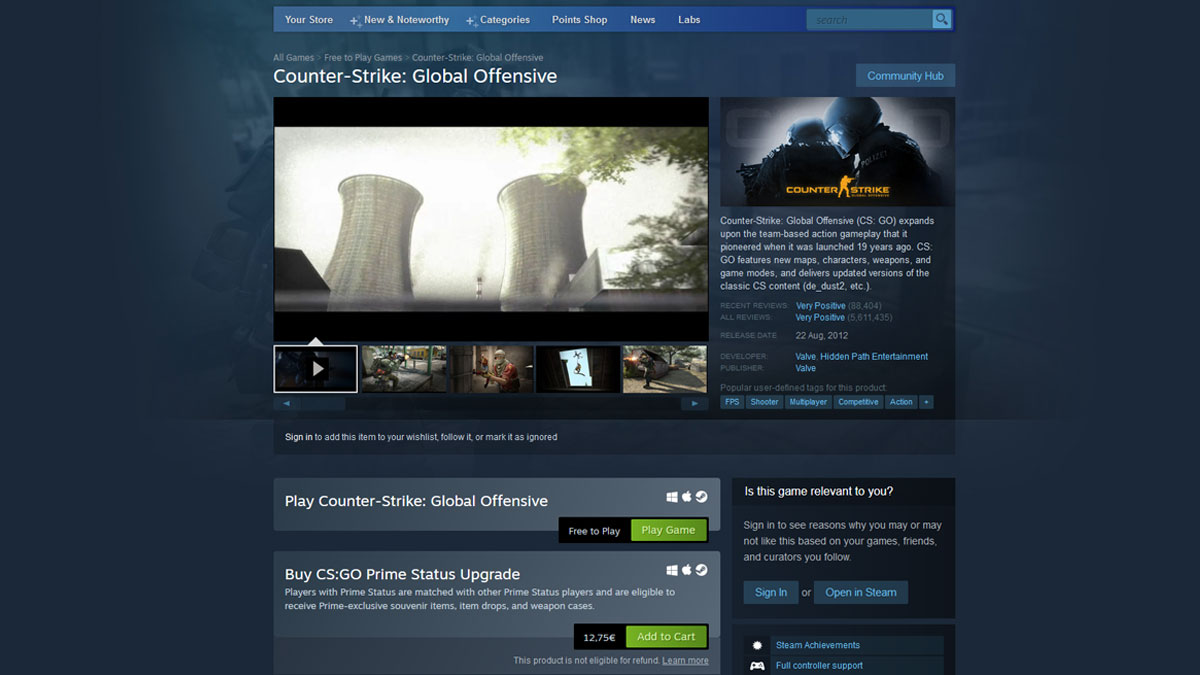 The introduction of Prime may be a sign that Valve is seeing Riot Game and VALORANT as a real contender, as well as a step to get rid of cheaters from the player base in one swoop.