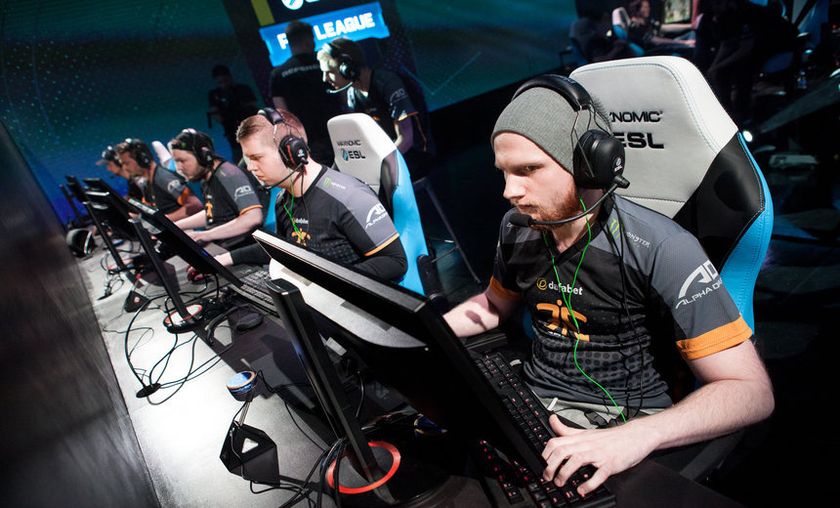 fnatic announce dramatic roster changes

Image courtesy of Helena Kristiansson/ESL Flickr
The superstar team will be making major changes by swapping three-for-three with Godsent.
The three-time major winning team has been suddenly pulled apart today with the joint announcement from Fnatic and Godsent that the two rosters will be exchanging three players. Freddy "KRIMZ" Johansson, Jesper "JW" Wecksell and Robin "flusha" Rönnquist will all move to join back up with their former in-game leader, Markus "pronax" Wallsten, who departed the team earlier in the year to form Godsent, as well as  Andreas "znajder" Lindberg.
On the fnatic side, the Swedish organization will be recieving three of Godsent's players to return their own roster to five:  John "wenton" Eriksson, Simon "twist" Eliasson, and Jonas "Lekr0" Olofsson. They will join with Fnatic's remaining two members, Olof "olofmeister" Kajbjer and Dennis "dennis" Edman. 
Fnatic issued a full statement on the decision, which can be seen below:
"
One of the things inevitable in this world is the certainty of change, and for Fnatic CS:GO that day has come. Today, we will see the end of an era and the start of a new one as we announce the departure of JW, flusha and KRIMZ. There is much to explain, so please read on for the full story.
Being together in a team for a long period means that small issues can easily turn into bigger issues. These issues can then weed their way into fundamental team dynamics, affecting the chemistry needed for success. For those that may remember a similar thing has happened before in another era of Fnatic Counterstrike. Back in 2010, the epic era of cArn dsn f0rest and getright came to an end over similar concerns, and led to the eventual reformation of NiP.
Over the last months something similar has been brewing inside of our team, and regardless of the efforts all parties have tried to make to resolve the internal issues, it reached a point where there was a clear division within the team. Both parties felt that it was necessary to split the team up in order for future growth, and the rebuilding of the chemistry needed for success.
When we realised that a solution wasn't possible within Fnatic, we started looking at other possibilities that would give all players the best option for success moving forward. Both parties expressed the desire to stay within Fnatic and as things progressed the most viable outcome presented itself in the form of former Fnatic player Pronax, and his team, GODSENT. After a week of intense negotiations, it was agreed that JW, flusha and KRIMZ will be joining GODSENT while Fnatic welcomes Twist and Lekro in return. Our line-up will be completed by Wenton, who was already a sub for Fnatic earlier this year. Vuggo will remain a part of the team as the Head Coach."
Godsent has the following roster:
Markus "pronax" Wallsten

Andreas "znajder" Lindberg

Jesper "JW" Wecksell

Robin "flusha" Ronnquist

Freddy "KRIMZ" Johansson


Alexander "rdl" Redl (coach)
Fnatic has the following roster:
Olof "olofmeister" Kajbjer

Dennis "dennis" Edman

John "wenton" Eriksson

Simon "twist" Eliasson

Jonas "lekr0" Olofsson


Viktor "vuggo" Jendeby (coach)
Headline image courtesy of Scott Choucino/ESL Flickr