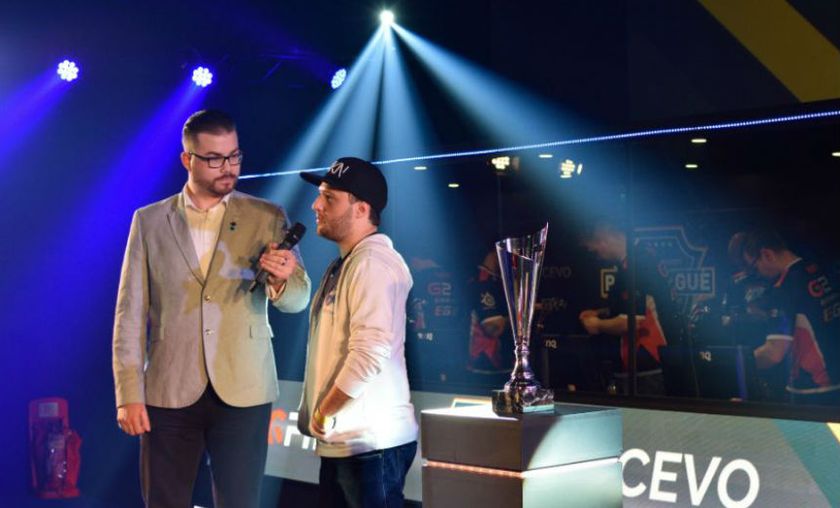 Gfinity/CEVO Season 9 Finals - Day 3 recap
The third day of Gfinity/CEVO has concluded, and both finalists are confirmed. Time to review today's matches with some surprises and an exciting outcome!
SK Gaming vs.
HellRaisers - 12:03, 04:07 (16:10); 07:08, 09:06 (16:14); 13:02, 03:01 (16:03)
Winner:
SK Gaming - 3:0
Maps: de_dust2, de_overpass, de_cbble
MVP:
Andreas "MODDII" Fridh
The first map to be played in this best-of-five semi-final was de_dust2, chosen by HellRaisers. SK Gaming managed a flying start thanks to Jacob "Pimp" Winneche and andreas "MODDII" Fridh, and took round after round, with HellRaisers only managing to secure three rounds as defender. It took a while, but after a tactical pause the Danish line-up closed out the result and with it took the first map.
The second map was de_overpass, which would see SK Gaming secure five quick rounds as attacker. Perhaps due to the grim outlook, HellRaisers had all but given up, taking just an 08:07 half time lead. The European team managed to bring the game to  14:14, before SK Gaming used a timeout. The Danes won an after plant situation followed by the match point, clinching the 16:14 victory.
The third and final map should be de_cobblestone where HellRaisers managed to kick off things in their favour. However, SK Gaming managed to build a wall on their CT side to eventually close out the series with a rather lop-sided 16:03 result for a clear 3:0 sweep.
Tempo Storm vs.
Virtus.Pro – 10:05, 06:05 (16:09); 12:03, 04:04 (16:07); 02:13, 02:03 (04:16); 09:06, 04:10 (13:16); 12:03, 04:08 (16:11)
Winner:
Tempo Storm - 3:2
Maps: de_dust2, de_train, de_inferno, de_cache, de_mirage
MVP: 
 Joao "felps" Vasconcellos
The second semi-final kicked off on de_dust2 where the Brazilian team managed to score a quick 5:0 lead. The Polish squad would secure four rounds in their favour before Tempo Storm ran away for a 10:5 score line, giving away only four more rounds before taking their first map win.
Virtus.Pro chose de_train for their first map but they were again down 0:5 as attackers shortly after the round began. Although VP took one round, Tempo Storm seemed to be too strong in retake scenarios, only losing three rounds in the first half. The Polish team won with pistols as defenders only to see things get out of their control in the second half, delaying the second map win for the Brazilian team only for a short while on match point.
Tempo Storm then had trouble keeping up the pace on de_inferno, and the hunter became the hunted as Virtus.Pro was in the lead with five rounds this time. The Polish team kept their momentum as Tempo Storm was forced from one bad buy situation to another. Trading rounds one for one with a slightly better outcome for Virtus.Pro, it was only a matter of time before they took a map from Tempo Storm. Eventually Virtus.Pro took the win, and it all came down to de_mirage.
Tempo Storm was back on track and repeated what they managed to do the first two maps, all the way up to the ninth round. As VP finally secured a round on their board, their economy was reset instantly, and despite some heroic plays from Virtus.Pro, Tempo Storm secured the points they needed to close out the series 16:11 (3:2).