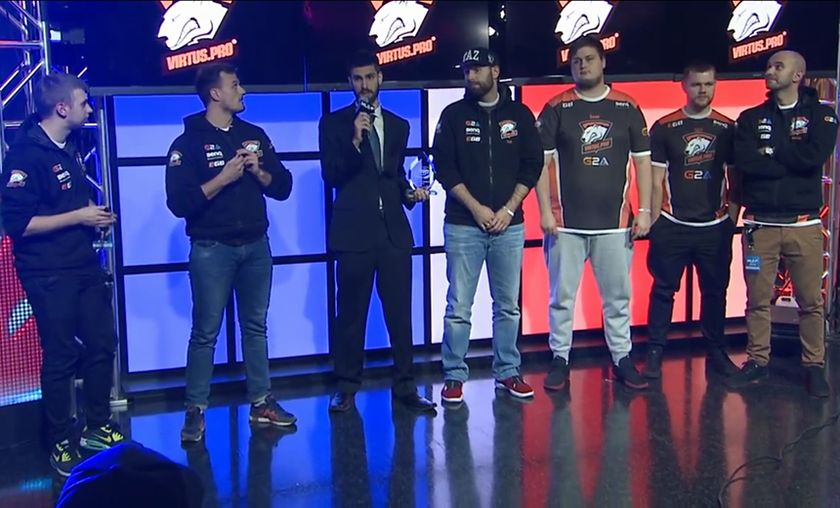 CEVO and Gfinity merge forces to host a $125,000 event

CEVO and Gfinity have announced a partnership for the new season of the CEVO League, which will feature $125,000 prize pool and, for the first time, LAN finals outside North America.?
CEVO have announced the new season of their League with a whole new format. Moreover, they have decided to partner up with Gfinity to host the LAN finals for the first time outside North American soil.
Instead of the regular best of two, league play, the ninth season of CEVO league will use a different format, where both divisions will feature a total of four single elimination brackets. Each bracket will see sixteen teams fighting for the top spot, which will lead to the LAN finals.
The LAN finals will be held on April 28 - May 1 at the Gfinity Arena in the United Kingdom. Additionally, the prize pool of this season has been boosted by an extra $25,000, and is standing at an amazing $125,000.
"
The CEVO Gfinity CS:GO Pro-League Season 9 is going to be a fantastic celebration; Counter Strike is such a strong eSports game with a fantastic community and we love producing exciting tournaments for them. Partnering with CEVO will bring two seasoned professionals with aligned philosophies together to deliver an amazing event for everyone to enjoy." - said Neville Upton, CEO, Gfinity.
"
"We couldn't be more excited to be joining forces with our friends at Gfinity to improve upon our longstanding CS:GO seasonal event tradition. With Gfinity's state of the art arena and live event production expertise, I can say with confidence that this will be our best CS:GO season to date." - added Chris Pipher, VP of Operations, CEVO.
Stay tuned to GosuGamers, as we will provide you with more information about CEVO Season 9 and many other events.