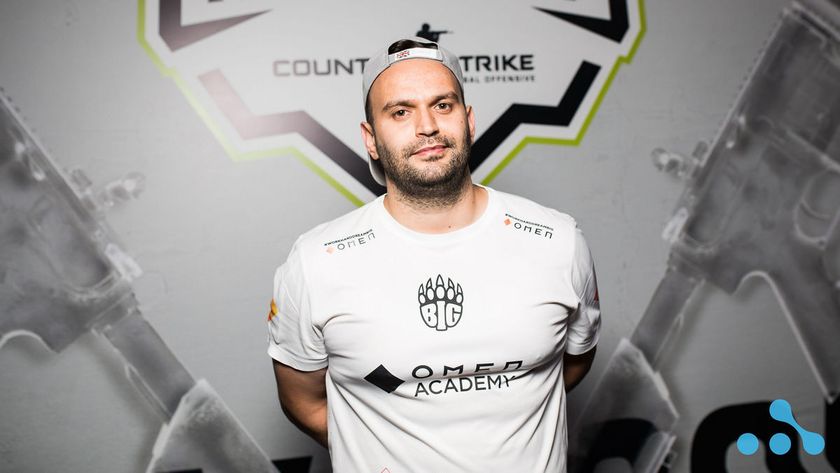 TuGuX on WePlay Academy League: "It's all so professional and it's really good for the scene"
On day two of WePlay Academy League playoffs we had the chance to sit and talk with BIG Academy coach, Tugay "TuGuX" Keskin. We discussed the importance of starting academy programs and a real ecosystem where the organizations can start nurturing young players.

TuGuX also gave his insight on what it takes to shape a group of youngsters into real professionals, the work that it has to be to put in, but also, equally important, the need of having a real competitive platform designed for the up-and-coming talent. He also talked to us about the team schedule and practice heading into this first season of WePlay Academy League, the lessons learned at their first ever big LAN, and the plans moving forward with the BIG Academy roster.
---

Thanks for taking the time to talk to us today, especially because you have an important day ahead at WePlay Academy League. But before we go into talking about BIG Academy's playoff run, let me start by asking you about how you made this young team work in such a short time. 
For those who might be unaware, the roster suffered a big overhaul in July, just ahead of the online group stage of WePlay Academy League.
The thing is that before the current roster, we had a very different one, from which only one player remained. The main issue with the previous team was that although they had the raw talent,  they couldn't enable their skill, and before the last matches in the 99 German League season, we already looked to make some changes. 
We took Christian "LapeX" Preuß, who immediately after he arrived at the team took the in-game leading and AWP-ing. We also had Luca "pr1metapz" Voigt standing in at the time. They knew each other already from their previous line-ups and after we finished that season we thought, "oh wait, we need to play at WePlay Academy League now." I knew that I needed players who would have just a little bit more skill and who can take the input that I give to them in order to improve.
So, LapeX came with the idea that we could take Alexander "glaVed" Pletz from his old team, and actually, Niklas "NIKZEj" Burmeister was in that line-up as well, so they came together.  Then we got Nico "Aqua" Kembitzky, who we knew from the German league as well and we knew he was young. Actually, when we played against him, he was super annoying because he  is super good for his age, he is doing all the right moves, he has the raw skill, the aiming, so, obviously, when we went to rebuild the team, we immediately thought about him. 
BIG Academy roster:
Niklas "NIKZEj" Burmeister
lapex
pr1metapz
glaVed
Aqua
coach: Tugay "TuGuX" Keskin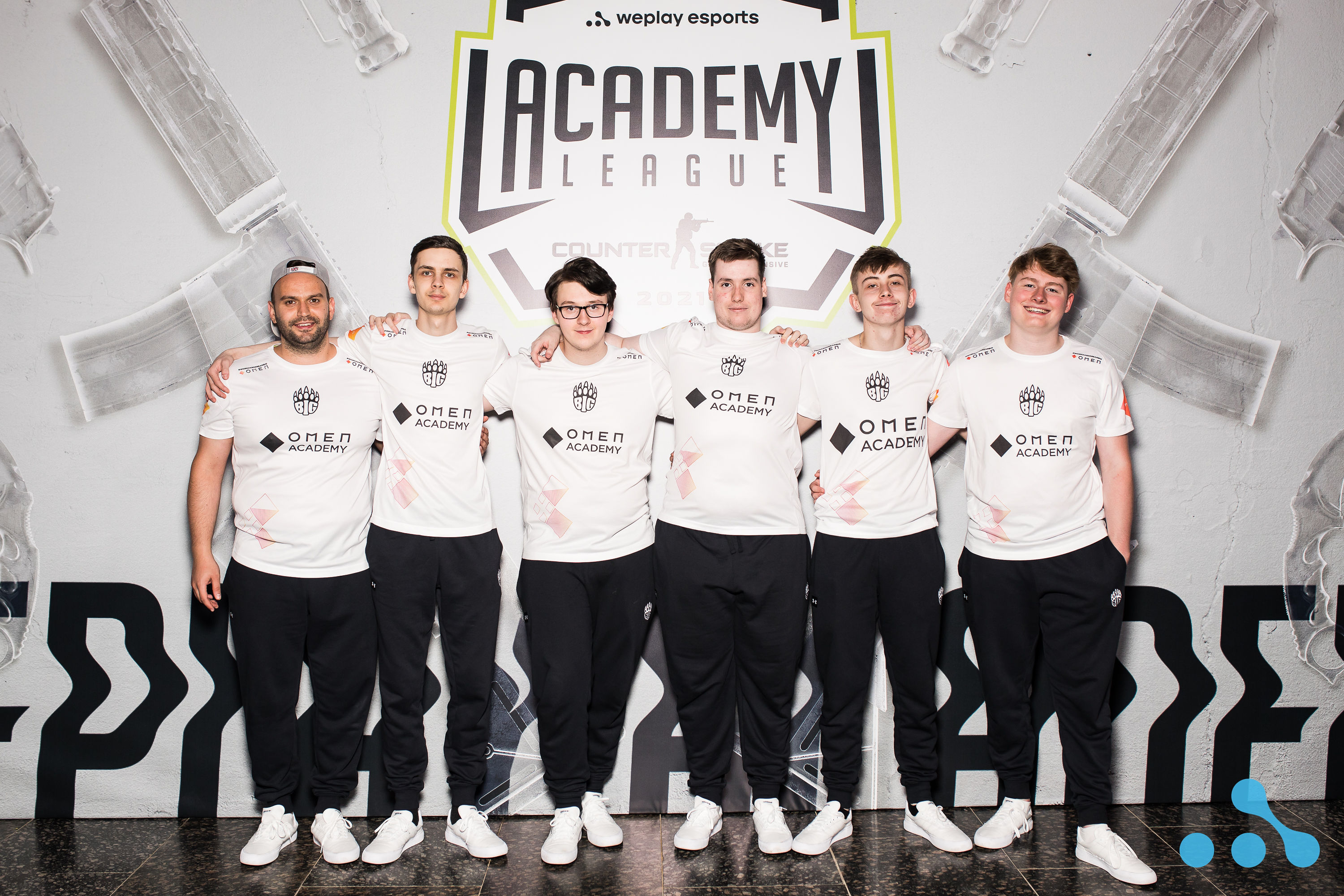 So, bringing along players who had minimal experience together helped, I imagine, with building the chemistry fast. But from local tournaments to playing on a LAN stage, even if it's an Academy setup, it's a big step forward. How did you prepare for this, did you bootcamp before coming here, or did you do anything special to get them ready for their first important LAN experience?
Before the online group stage of WePlay Academy League, we had just two days of practice, so we just took it step by step. Every day we learned and added something and after it was clear that we were going to the LAN, the playoffs stage, we practiced for one more week. But before our arrival here, in Kyiv, we stopped for a bit, because we played so much before this stage. We didn't have a bootcamp per se, not even an online practice, just because we played a lot before the playoffs. And the thing is, when you have so many officials, you can't really add too much on top of it.
I believe that after the WePlay Academy playoffs stage we will be much stronger. Right now, the main issue is that the players are, of course, nervous. They try not to show it, but they are, even in the game. I've seen it from sitting behind them, they did some stuff which they wouldn't normally do, but, you know, this is why this Academy League format is great. This is where you learn and develop. It's absolutely normal in an academy setup for players of this age to be nervous and make some mistakes.
None of them had the chance so far to play in such a setup that WePlay created with this playoffs stage. If you look at the production for this, from stage set-up to lighting to the photo shootings, it's all so professional, insane and it's really, really good for the scene. If this continues in the feature, we will have much better players who will step into the tier one scene already prepared for everything that media exposure means.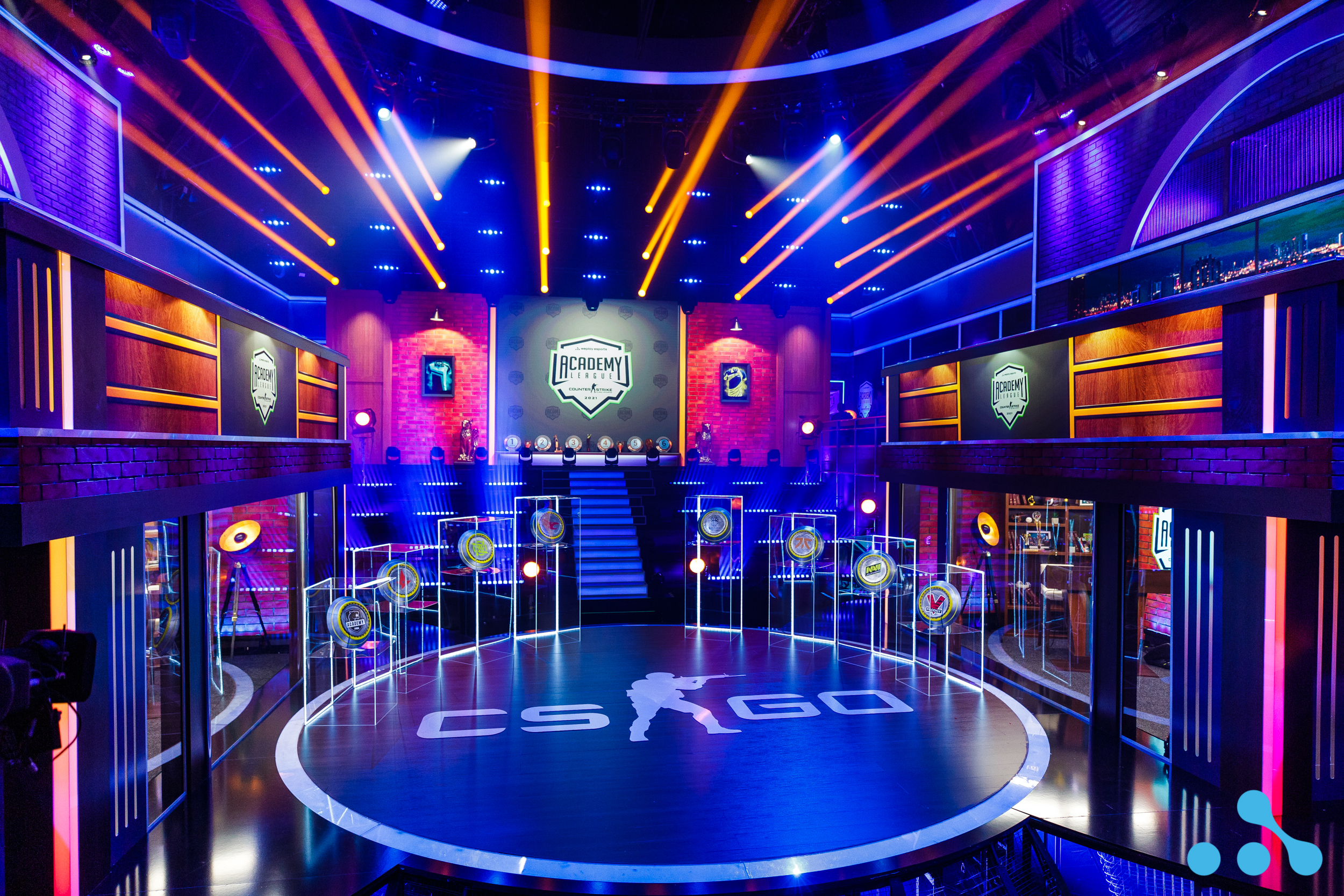 Right, speaking about the media, we should add that it's not only the interviews that they might get to do, but also all the behind the scenes work. Media day footage, team photos, all these prepare them for the real deal later on in their career. 
I'm far from being a CS expert, but looking at the scene more like an outsider, it feels like there is a need for an ecosystem for junior teams, a platform where all the organizations could nurture the stars of tomorrow. Am I wrong?
No, we do really need systems like WePlay is proposing with this Academy League. Maybe some other tournament organizers will start to think about this as well, I don't know, but the need is real and that will surely help CS:GO for sure.
Back in the day, in the beginning years of esports, it was impossible to have such a system. The organizations couldn't even think about this. But now, we are somewhat at the end point of the first generation of players and we need to make sure we give the young players all the tools and all the good practices to become the next stars.
You look at other games, let's say Valorant or League of Legends. You have a system in the game where you rank up. The system is very different in CS:GO, you can't look at a ladder to see who is the top player in every region. 
How do you enjoy working with youngsters as a coach, is it harder to work with them compared to well-established players?
Yes, it is actually harder. But if I compare it to when I was playing with Space Soldiers in Turkey, it's almost the same because the players back then didn't know how to play the game as well. It's almost the same for me, but with younger players. Sometimes you have a hard time making them take this a little bit more seriously. This directly or indirectly leads to them needing more time to process things. So, in that regard, it is harder. But at the same time, it is easier to shape them, to point them in the right direction.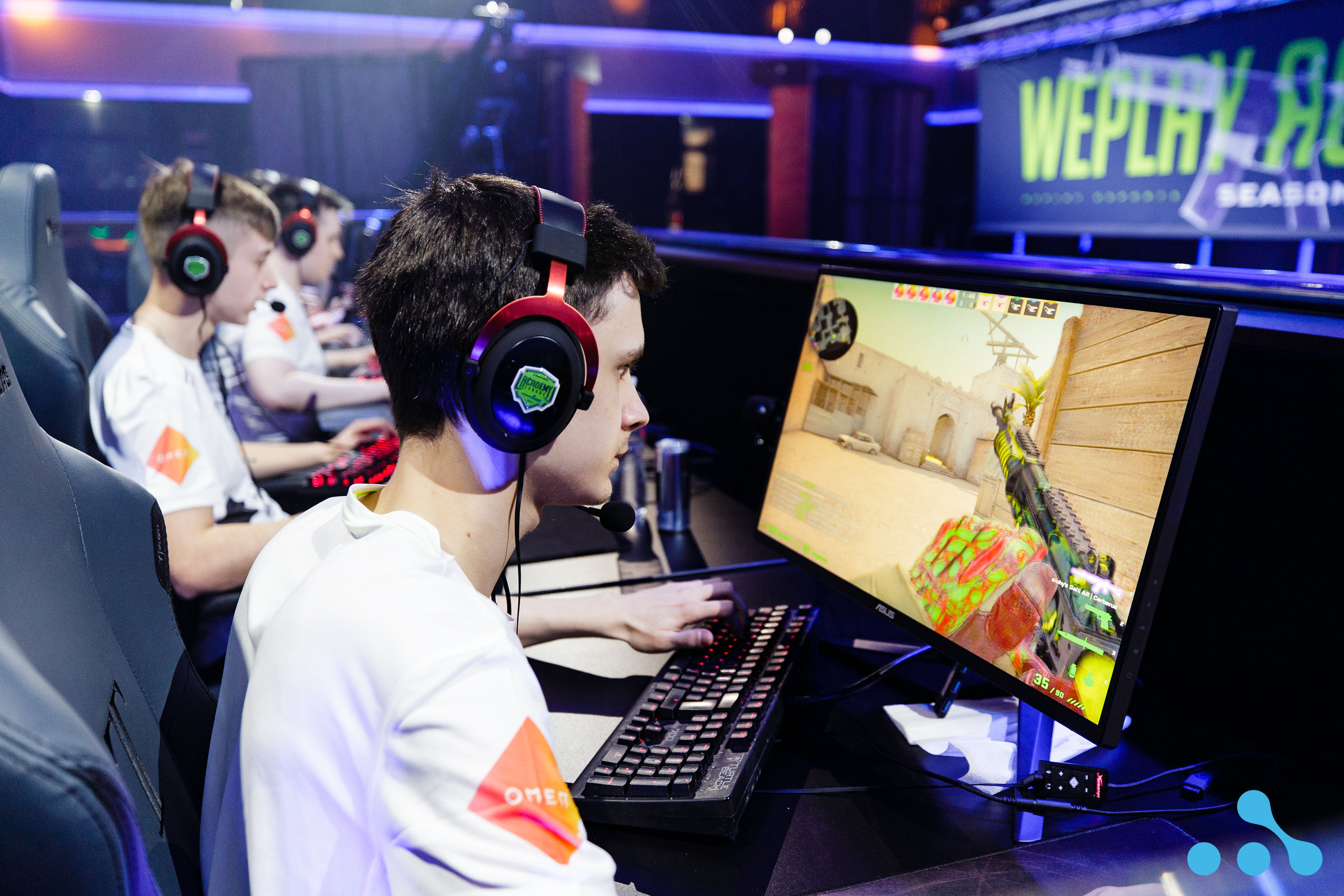 I believe that there are some external factors that might prevent them from fully focusing on a pro career, or take it too seriously at a very young age. But I hope that if the academy league tournaments become the norm, we will see a change in mentality.
That's absolutely right. If we will have more things like this, it will surely help the scene and as you say, it will most likely make a shift in mentality. Right now we had eight Academy teams in the group stage - but I hope, if this continues, that more organizations, even the smaller ones or lesser-known ones, will find better chances and better talents as well. 
BIG Academy is one of the two teams here in the playoffs that has a full national roster. In your case, a full German line-up. I know that national rosters are more common in CS:GO, but at the same time we see a shift with organizations opening up towards international rosters as well. Does it make such a difference to be able to communicate in your own language, does it matter that much?
It does matter a lot. Maybe in the future, if esports gets bigger, perhaps it won't be the case anymore. However, I think CS:GO or any FPS games, really, are more special in this aspect because in the game there is, I would say, around 0.1 seconds where you need to communicate and you have to be extremely effective. So yeah, compared to other games, the national rosters are much more important in CS because the communication is so critical. 
So that takes priority when you assemble a team?
It depends. When the skill is much higher, I think you can work on the communication part, but it takes some time. However, when you are on a full national roster, you build the synergy much faster, you can do more jokes, you are more relaxed, you have no cultural differences and so on. On the other hand, I think that the younger generation is more easygoing, they understand each other much easier compared to how it was 10 years ago. 
Unfortunately, you lost the first upper bracket series in the playoffs and we are having this discussion a day after. So, let me ask you, how do your young players cope with the defeat? Do you, as a coach, have to put in some extra work to put them back on track and in the right mindset for the lower bracket series?
I think the loss only fired us up even more, because coming into this event we knew where we were. We knew that for this LAN stage, we are the underdogs. For most of our players, this is the first big LAN event, they were nervous, skill wise we were a bit worse than mouz NXT simply because they have a longer time since they are together. They have, for example, players who played in FPL, who have been to LANs before, so our result versus them is not really a surprise. We didn't put any pressure on us going up against them, but we looked at what we did wrong and now we are working on making sure we won't repeat the same mistakes.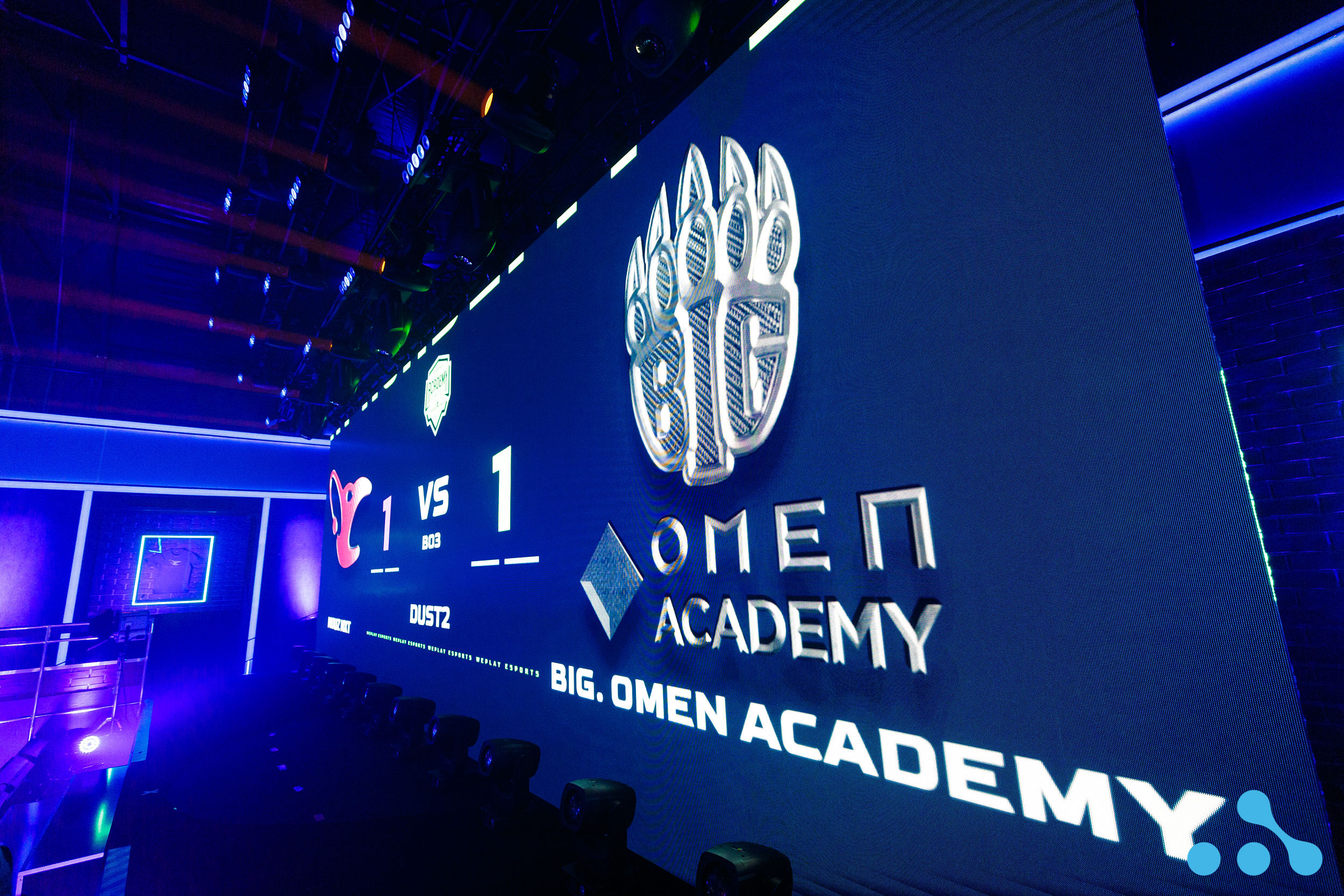 What is the plan for this team after WePlay Academy is over?
We will use the time between this tournament and the ones coming up to practice, because as I mentioned earlier, before coming here we actually had a lot of officials and not much time to do the real practice work. Now we have a better idea of what we need to improve on, we will perhaps change something about how we practice and we will go on from there.
Well, best of luck moving forward and I hope we will hear more about you and the BIG Academy team in the near future. I hope that one day we will be able to look back at your players and remember that this is where they took off to a great professional career. Any shout-out that you might want to make at the end of our interview, or anything that you want to add?
I will take this opportunity to thank our fans who are so supportive on social media and I want to thank OMEN and BIG for creating this opportunity for us.
headline photo courtesy of WePlay Holding