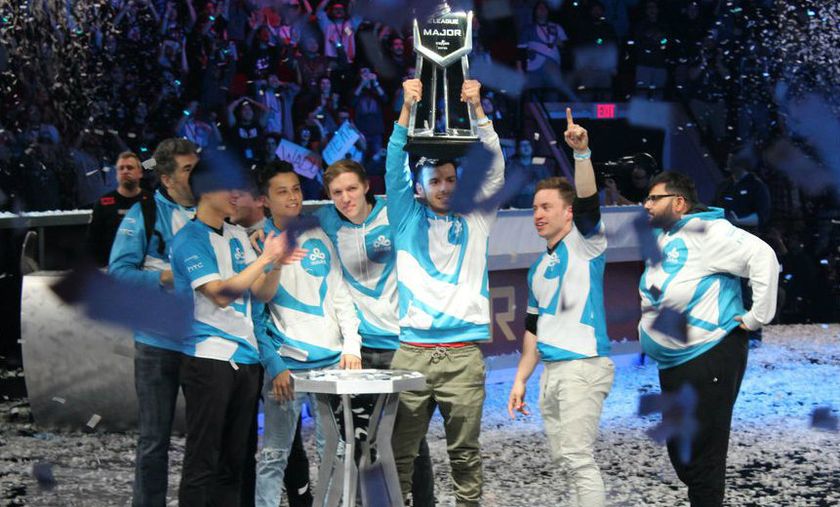 Zechs Files: on Cloud 9 and Other Clichés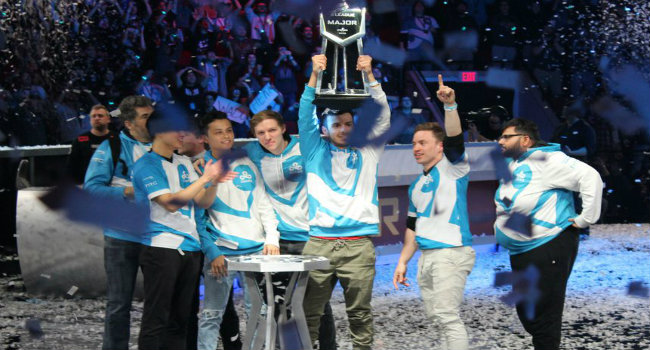 Picture the scene: you're in front of you computer, playing Counter-Strike. Your team is down 14-15 heading into the last round. You're tied 1-1 in maps. Winning this round guarantees nothing but four more gruelling rounds if you're lucky but probably six or more. Oh, and by the way, over a million people are watching, there's a ton of money on the line and you're playing against a team ranked number two in the world.
I think my palms got a little slick just writing that, but that's the situation Cloud 9 had to overcome this weekend in the Major final.
Except, of course, the context heaped even more pressure on the North American team - the first from its region to ever reach a Major final. They did it in front of a home crowd, baying for Faze blood, after losing to so-called lesser teams earlier in the tournament. After losing to Space Soldiers in the qualifier I wasn't even sure if C9 would make it to the Major, let alone win it.
If you submitted Cloud 9's story at this event as a movie script you would probably get laughed at for being riddled with cliché. But when these things play out in real life it's completely different. The reaction of the C9 players was genuinely moving, and I say that as someone who expected (and somewhat hoped for) a comfortable Faze victory. The match itself - the final map, at least - was absolutely engrossing. You couldn't help being caught up in the tension and excitement of it all. Every single frag for C9 was meant with a cheer from the partisan crowd, while every round for Faze was met with near silence. It captivated in that special way that only sports can.
Engrossing, yes, but incredibly sloppy, and that suited C9 down to the ground. Faze players went missing far too often. HLTV's Luis Mira tweeted after the first map that it was good news for Faze that they could win without Niko. The Bosnian went 12-23, despite his team winning the map, for one of his lowest individual ratings of all time. After a catastrophic first half on Overpass, Faze rallied to a respectable 16-10 defeat, but only two players put up positive K:D ratios. The final map, Inferno, was all about individual heroics at the expense of coordination and team play. It was the usually ever-dependable Rain who seemed exhausted by this point, picking up just 17 kills in 41 rounds, while four of the five Cloud 9 players put up positive numbers.
Choke followed choke, followed individual brilliance as the match wore on. An absurd collateral kill for Guardian kept his team in the game, only for Skadoodle or Tarik to cancel it out in the following round. Faze lost one of the most awkward rounds I've seen in a while by taking far too long to enter a bomb site, but it was in large part due to some slick AWP play from Stewie2k. The sublime and the ridiculous hand-in-hand yet again.
Speaking of Guardian, you have to feel for the guy. While Cloud 9 deserve all the accolades that will be heaped on them for winning a first Major for their continent,     the Slovakian almost single-handedly pulled his team to victory. He has looked like a new player since joining Faze, and was the only member of the team to put up green K:D numbers across the entire series. One of the game's greats, he did all he could to claim his own first Major, but it wasn't to be. You have to wonder what might have happened if just one more Faze player had turned up. After all, the final map went to double overtime despite some shocking performances from the European squad.
Not that Cloud 9 will be worried about any of that, nor should they be. In a story filled with sporting clichés, one of the most appropriate is surely that you can only beat what is put in front of you. Faze were flat, but C9 made the most of it and fully deserved their victory. Skadoodle played like a man possessed at times, while Tarik absolutely warranted his MVP award over the course of the tournament. I'm inclined to agree with commentator and analyst, Jason O'Toole when he says Tarik is the best player in North America right now. He has been for a while, in fact.
I'll end for this week with yet another cliché: the real winners of this Major were Counter-Strike fans worldwide. Faze fans might not have enjoyed those closing minutes, but there has been so much to get excited about in what I believe was the greatest Major of all time. A North American victory is great for the scene at large, but this event was about more than that. We saw legendary teams struggling against up-and-coming talent across the board. The underdogs stepped up time and time again this Major and that is a great signifier for the health of esports' premiere game.