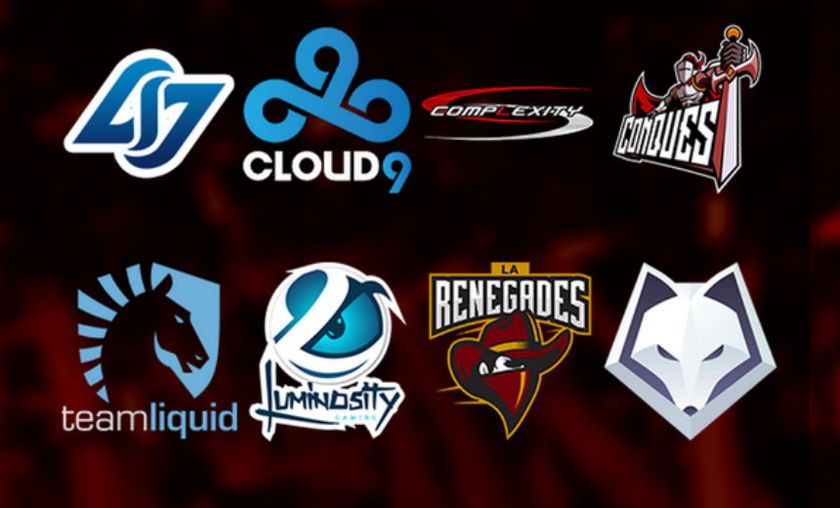 Major talking points leading into the iBUYPOWER Cup
Going into this tournament, there are some questions that deserve an answer. GosuGamers' own, Fabio ''f4nzo'' Schlößer Vila will take a poke at answering these below.
1. Has Cloud9 lost all of its summer spirit?

With three consecutive second places, Cloud9 had a huge impact on the CS:GO scene in the summer. But ESL One Cologne marked the end of that, as they fell out in the early group stage against Gamers2, formerly Team Kinguin. Since then they have not really the same form, having lost some ESEA League matches to minor teams, as well as failing to qualify for playoffs at the last major in Cluj-Napoca.
All this of course leads to the question whether or not this has simply been a temporary issue. Out of all of the participants, Cloud9 has the biggest chances of winning considering how far they have made it already, but still their losses against the NA competition are stacking up. Their performance is just unpredictable, from taking out the strong newcomer Vexed at Cluj, to failing against Enemy, a team that is ranked 27th in North America. They have had it all in just the last two weeks. From here on everything can happen, and we can just hope for these guys to bounce back and regain the strength they had before.
2. Will Conquest repeat their CEVO finals performance?

In our last article elaborating on the possible outcomes of the LAN finals of CEVO's eighth season we actually did not really discuss the chances of Team Conquest, but rather left a smaller footnote mentioning the very unlikely occurrence of them moving out of the group stages. The fact that they eventually did, against all predictions, was not so much of an editorial failure, but more of a breakthrough on Conquest's side. Sure, they have had a pretty good run within the season, but nobody would have expected them to just rush by Dignitas and Team Liquid completely. They had an amazing run that could only be stopped by the German team mousesports, who really struggled themselves to take out the North American team. Considering that the former favorite of this matchup has dropped so hugely, and that many of the North American teams have risen in terms of performance, there is but one question left to ask in regards to predictive analysis.
3. Is this matchup even predictable?

The answer in short: Yes, partially.
Because – let's be honest – teams such as Liquid and Conquest have proven how skilled they can be, but usually everyone falls back to a default pattern. CLG for example were great at Cluj-Napoca, but this peak seems to be evening itself out again. Luminosity Gaming beat fnatic, only to then lose against Na'Vi. There is not much to say other than that these teams have improved, but still have not in any way generated enough evidence to put them in the spotlight as clear favorites. Apart from maybe Renegades and Winterfox, all teams bear the potential to upset just about every other team of their respective groups. This of course means that there are not any secure predictions to make, but hypothetically, if Cloud9 were to find their form again, if Luminosity were to show up the way they did against fnatic, if Liquid were to rise to the point at which they brought Virtus.Pro to overtime, the other teams should not be a match for them. If any of these teams get up again, this cup could evolve into a real brawl. It could be the greatest exclusive event that the North American scene has ever witnessed, which actually brings us to the last point.
4. What does this mean for the American Counter-Strike scene?

With the rise of Counter-Strike in eSports, the focus started to shift exponentially towards the European region. With CS:GO that movement came to a seemingly final close, as until the very beginning of this year the vast majority of the NA teams were not able to in any way compete with their EU counterparts. But the scene started evolving and has now come to a point where American teams have a great impact on the international development of CS:GO as an Esport. Counter Logic Gaming kicked out Dignitas, Luminosity walked right past fnatic, Conquest almost brought down the German giants and to top it all off, Cloud9 had a streak of three finals placements this summer.

Going into this cup, what separates it from the others and makes it so special?
In short, it is the exclusivity. There are now some tournaments being held in North America, but all feature an international pool of teams. The iBUYPOWER cup is an event exclusively for North American teams and as such it can lead the way to a considerably higher amount of tournaments being held in this region. Since the teams would always have to fly to another continent it is really hard to access meaningful tournaments, and events in the North America would really help to boost the scene in that way. The iBUYPOWER cup will hopefully serve the purpose of just that and eventually it could pave the way for more cups and tournaments and maybe even majors that are yet to come and take place in America.
Pictures taken from: gfinity.net, mircsgo.ru