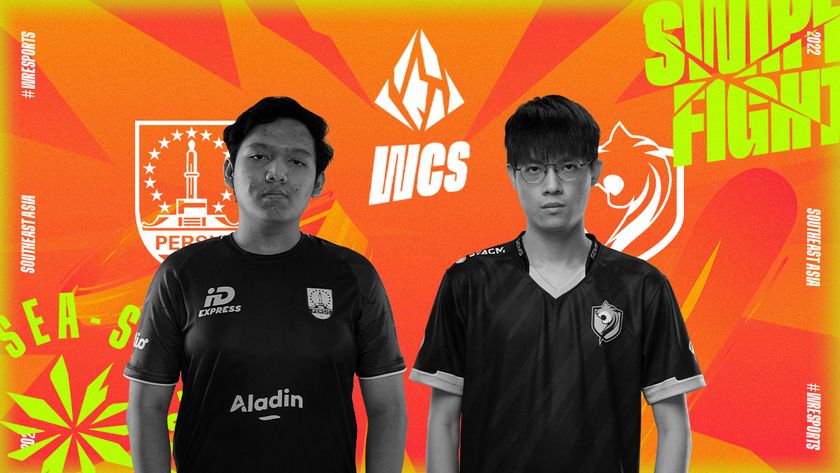 Play-Ins challengers make their mark at the WCS SEA Playoffs
After a day's break for teams to have a short rest, the WCS SEA Playoffs returned with two elimination series in the lower bracket.
Day three of the Champions Southeast Asia Playoffs were upon us and with it came two tournament eliminations, as the lower bracket would be where we headed to first. After three clean sweeps and one reverse sweep over the opening two days in the upper bracket, teams would be hoping to avoid the sting of being the first teams eliminated from the main event – but, unfortunately, two teams would have to go.
Three heads and three wins for CERBERUS
CERBERUS Esports were the only team in the lower bracket to have found victory in any of the opening series at the Champions Southeast Asia Playoffs, but unfortunately for the Vietnamese squad, Flash Wolves completed a reverse sweep over them. Today, it was clear that the Play-In dominant squad was not about to let their tournament lives come to an end. Persis Esports were given no chance in the series, although SHOLEH's Lee Sin did look fantastic in game two, as CERBERUS completed their own clean sweep in the lower bracket.
For the last remaining Indonesian squad at the WCS SEA Finals, this would be a tough moment, as it meant that the Icons Global Championship would be a distant dream. On the other hand, CERBERUS would relish in their victory, as they were now a single series win away from reaching Icons – and one step closer to possibly lifting the WCS SEA Finals trophy.
SEM9 is the next to fall
Both FENNEL Adversity and SEM9 were handed brutal defeats in the upper bracket a few days ago, and today one would also see their tournament lives ended. Having seen their Play-Ins brethren, CERBERUS Esports, already progress forward, FLA would be wanting to repeat that – and they certainly did. S9 definitely tried their best to make things difficult for the Philippine's roster, but every time they saw an opening, it was quickly shut down.
Even with a Lux pick in game three, which seemed as though it would be exactly what S9 needed, Domeng, Dani, and the entire FLA squad were just too strong, as they marched on to a 3-0 victory. Unfortunately for SEM9, they met the same fate as Persis, exiting the WCS SEA Playoffs without a single victory, taking Malaysia's hopes with them.
With that, six teams remain at the WCS SEA Playoffs, and tomorrow we will return to the upper bracket, where some of the strongest teams and tournament favourites will fight to secure a guaranteed top three finish – as well as a spot in Icons. You can catch all the action over on the official Wild Rift YouTube channel, and find all the information on this tournament and many others over on the GosuGamers Wild Rift tab.