Eric defeats 'ixi' in EPS intro match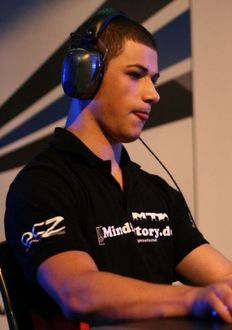 Eric focusing. Photo by: ESL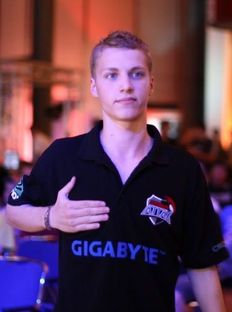 ixi posing. Photo by: ESL
First Intel Friday Night Game and first match of the season sees Eric defeat ixi with a comfortable 2:0. This is the first win for the Orc player against Spenst in 9 months.
No cigar for Human playing ixi
It's not only the name change from XlorD to ixi that starts to get familiar with Spenst, but also his habit of playing Human against Orc, apart from his main race Undead. Despite earlier beating Chinese Fly100% in NGL-One, he could not pick up one single map against the mTw badboy, something that could be related to ixi's current practise habits.
In the German match statement, ixi describes how he has been on holidays and in relation uninstalled WarCraft to keep away from the game.
First match of fifteenth season
The encounter was not only a star filled match, but also the first match and the first Intel Friday Night Game of the season, this time taking place in Dresden. For those not familiar with the German ESL Pro Series, the INFG's are offline events held every Friday all across Germany, featuring one WarCraft III match of choice each time.
With the outcome at hand, it seems like Eric is in for another successful season, while the previous season's champion still has to prove he's still up there.
Links
Replay Section
- Eric vs ixi game 1
Replay Section
- Eric vs ixi game 2
esl.eu
- League Overview