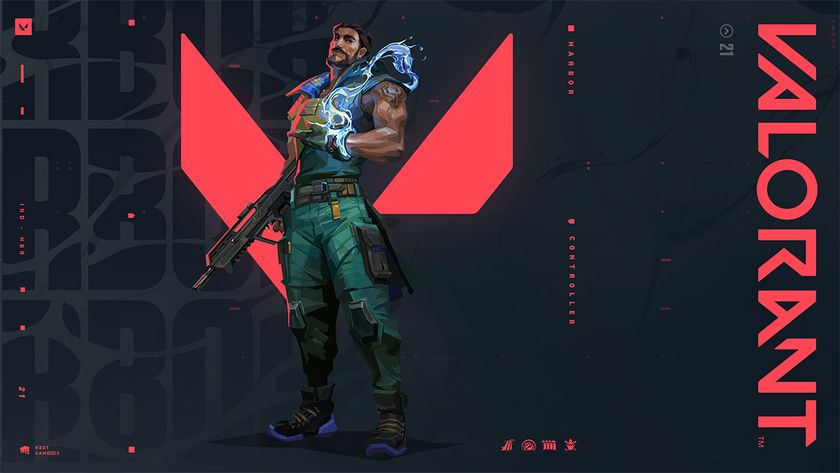 Harbor the water-bender is VALORANT's newest Agent
He joins the lineup from India, with unique water-based abilities in tow.
Riot Games has just announced the new agent Harbor, along with a new battle pass for Act 3 of Episode 5. Hailing from India's coast, Harbor storms the field wielding ancient technology with dominion over water. He unleashes frothing rapids and crashing waves to shield his allies and pummel those that oppose him.
His abilities featureset is a combination of offence and defence, all using the power of water:
High Tide (E)
Cove (Q)
Cascade (C)
Reckoning (X)
High Tide creates a water wall, which will obscure the opponents' vision. Not only does it obscure enemy vision, but it can also be controlled by the players, giving players an advantage in corralling their enemies. Cascade meanwhile sends a wall of water to the enemies – imagine a tsunami of water coming at you.
Cove is the traditional smoke ability with an addition: it also blocks bullets. This gives Harbor players some degree of invulnerability; of course, if the enemies are already in the sphere, the ability is rendered moot. Harbor's ultimate is Reckoning – players will call multiple water geysers that confuse enemies when it hits them.
Alexander Mistakidis, Designer, Riot Games on the inspiration of Harbor:
"We set out to create a Controller that didn't have to go off into another world or look at a map to place their vision block. We also wanted to create an Agent that could compete with Viper on the maps where she is almost exclusively played. After Kevin Meier completed his initial explorations, he homed in on Harbor being an Agent that can shape their vision block on the battlefield in creative ways."
Alongside his release, players will be able to grab these items along with his contract:
3 Sprays
2 Player Cards
1 Gun Buddy
2 Titles
1 Sheriff Skin
Harbor will be released on VALORANT on  the18th of October 2022.