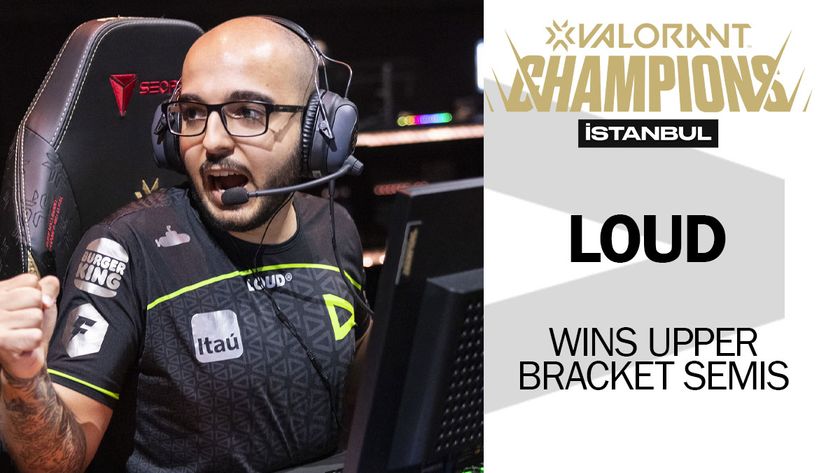 VCT Champions 2022 – Playoffs: LOUD sends DRX down to the lower brackets
Brazil is loud and proud at Champions Istanbul.
Day three of Champions Istanbul Playoffs stage saw two big matches played in the upper brackets. The first was the match between LOUD from Brazil and DRX from South Korea. DRX was the one with the clean sweep so far, with no losses up to this point of the tournament, while LOUD are starting their winning streak in the Playoffs. Who will rack the first loss between these two teams?
The first map was Breeze, with LOUD opening the stage with a couple of wins in the first minutes of the series. DRX swooped in to equalize by round four and then demolished LOUD's defence by the end of the half, with a lead of nine points. LOUD however did not let the first half dictate their performance – in fact, it seemed to just spur them on. This resulted in LOUD taking control of the second half, not giving DRX any breathing room- they equalized by round 22 and won the map by round 24 with a score of 13-11.
LOUD then capitalized on the winning streak in the second map, Haven. They immediately took the narrative and won the first two rounds before DRX managed to win their first. LOUD then proceeded to lead the first half even as DRX closed it with their own wins. In the second half, DRX tried to overcome the Brazilians, but the writing was on the wall by round 19 (the round lasted for 30 seconds!) when LOUD won with a trio of kills by sacy and Saadhak. They won 13-6.
DRX will now continue their journey in the lower brackets, facing Fnatic in the Lower Bracket quarterfinals while LOUD will have a break before heading into the Upper Bracket finals on 16 September.