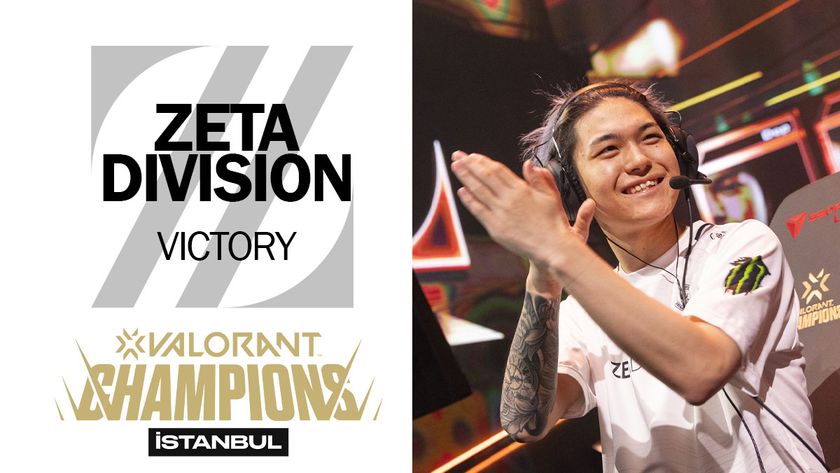 VCT Champions 2022: ZETA wins Group B's Elimination Match
Boom Esports, unfortunately, became the first team to be eliminated from Champions 2022.
Group B kicked off the Elimination and Decider match rounds, and the first match for Elimination was between ZETA DIVISION and BOOM Esports. The two were knocked to this match by LOUD and OpTiC Gaming respectively. The Elimination match is the match that determines who will stay for one more match in Istanbul, and who will be packing their bags to head home.
Haven opens this match, with ZETA showing a strong opening in the first half – most of their wins were via diffusing the stake. By the end of the first half, ZETA led the way with a four-point lead. BOOM picked up a second wind in the second half and went on the offensive. It took all the way to Round 24, but they managed to come from behind to win 13-11.  
On the second map, Pearl, ZETA again showed a strong beginning as they took the attacking stance to lead the first half by four points. BOOM picked up on the aggression and tried to turn the tables towards the Japanese lads, but even with BOOM catching up to ZETA by round 16, the Japanese pressed on and took the full 24 rounds to secure their first win of the series, with a score of 13-11.
Fracture is where ZETA dominated BOOM Esports without abandon. BOOM opened the map with wins, but from the third round on, it was win-after-win by ZETA. Their win was complete by round 15, where ZETA overcame BOOM Esports with a score of 13-2.
BOOM Esports has the unfortunate honour of being the first team that was eliminated from Champions 2022. ZETA DIVISION meanwhile will be meeting LOUD in the Decider Match to see if they will be the next team from Group B to be eliminated, or if LOUD will be the one heading back to Brazil.
---
VCT Champions Istanbul is happening from 31 August until 18 September in Istanbul, with the Playoffs set to be played in front of a live audience at Volkswagen Arena from 9 September 2022.