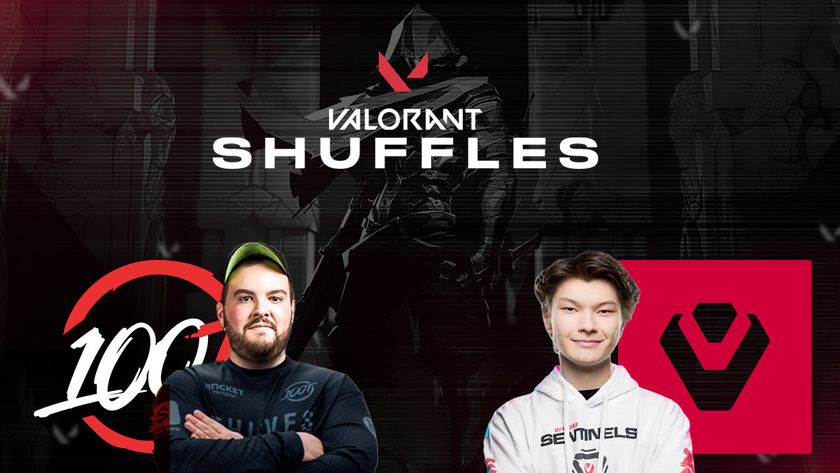 Valorant Shuffles: Hiko retires from professional VALORANT
Sinatraa to try out for teams again as he restarts his professional career.
As 12 teams battle it out in Iceland, the VALORANT community at large goes on life as usual. Some teams are strategizing for their time in the limelight in Stage 2, while others are looking to make a comeback in VALORANT.
Spencer "Hiko" Martin has announced his retirement from professional VALORANT. As one of the popular faces in the tactical FPS community, he started his career playing CS:GO with compLexity Gaming, Cloud9, Team Liquid and more. He then transitioned to VALORANT and played with 100 Thieves until today.
"Today, I am announcing my retirement from professional Valorant. This decision was pretty bittersweet for me. I'm sure I'm going to miss competing, but I'm also super excited to announce that I will be continuing my content creation career under 100 Thieves." – Hiko
As mentioned in his announcement video, while he is retiring from professional play, he will still be with the team as a content creator for them.
Jay "sinatraa" Won has confirmed that he will start tryouts for teams as early as this week. He has been out of professional VALORANT since last year when he was suspended due to the sexual abuse allegations by Sentinels and Riot Games.
As his suspension just ended, he is now free to play professionally again, and he will be trying out with teams to play again. He did not share which team he will be trying out with, but one of the teams that he may tryout with is Sentinels – the team is not doing so well in Stage 1. They are definitely looking to see how they can tweak the team for Stage 2 as they failed to qualify for the on-going Masters Reykjavik.