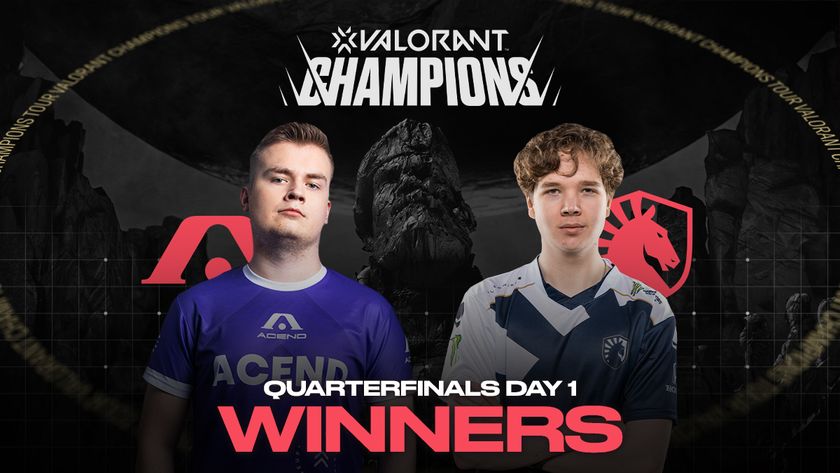 VCT Champions Berlin: Day 1 of Quarter-finals saw European teams take the lead
Unfortunately, Team Secret and Cloud9 Blue are the first two eliminations in the playoffs stage.
The playoffs are now on for the biggest VALORANT event – the VCT Champions Berlin 2021. Eight teams are set to battle against each other and see who can survive to the grand final where the winner will be hefting the Champions trophy as well as a slice of the $1,000,00 prize pool. The first day saw two matches with four teams fighting to see who will be going to the semi-finals.

Acend vs
Team Secret
The European team Acend was matched with the Thai Team Secret for the first Quarterfinal match for the playoffs. Here, the Europeans showed their prowess as the Group A leader as they, in not so many words, demolished the Southeast Asian team. In the first map, Icebox, Acend took control of the first half with a 4-point lead, and even after switching sides, they easily picked up the required wins in the second half to win the map 13 – 8.
The second map, Breeze, saw a similar story, as Acend again gained the advantage in the first half, and subsequently grabbed the win after winning the map 13 – 6.
Acend won the first quarter-final match 2-0.
The team that beat Sentinels proved that their win is not a fluke, as they beat yet another North American team in the quarterfinals. In the first map, Bind, both Team Liquid and Cloud9 played to a draw up to the first half, but in the second half, Team Liquid played just a bit stronger and resulted in a win of 13 – 10.
The second map, Ascent, actually saw Cloud9 leading the match with a lead in the first half of the map, but afterwards gained a second wind to grab the wins in the second half, and eventually won the map 13-11.
Team Liquid won their quarter-final match 2-0.
---
The next to quarter-final matches will be:
The final two spots in the semi-finals will be determined through the two matches. The money is on Gambit and KRU Esports to move on, but surprises can still happen in this tournament.