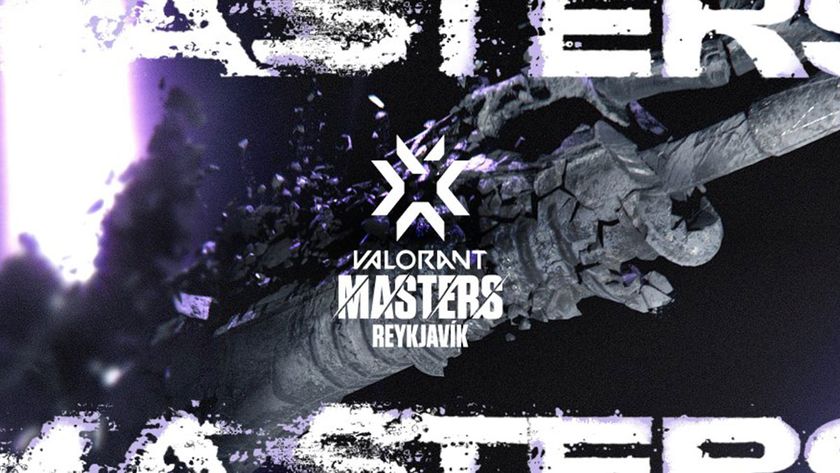 Masters Reykjavik Day 1 – Fnatic, Version1 and NUTURN Gaming advance to next round
Crazy Raccoon, Sharks Esports and KRU Esports will battle it out in the lower bracket.
The first VALORANT LAN event – Masters Reykjavik – is currently running, and the early play-in series of matches have been played to see who will proceed to the next round of the competition. Some has fallen as the first casualties. The matches are all set in a Best of Three points system, apart from the Grand Final which will be Best of Five.  
This matchup saw the #2 team in EMEA going against the best of LATAM. Straight away, Fnatic stole the narrative and dominated the match, with kill after kill raining on the Argentinian team. While they did how some resistance against the UK-based team, but alas, Fnatic were too powerful to be stopped in the middle of their game.
Nikita "Derke" Sirmitev was at the top of his game – earning him a few clutches as well as the title of MVP.
Fnatic easily won the match 2-0.
The lads from Japan gave the team from NA some resistance in their own play-in match. The Crazy Raccoon several times actually got close to the match point before Version1 took charge and won the rounds.
Zellsis took MVP for this match for Version1.
They won 2-0 against Crazy Raccoon.
The fight between Brazil's Sharks Esports and Korea's NUTURN Gaming went to the full three rounds, as Shark won the first round in Haven. NUTURN clawed back for a win in the second map  - Bind – and then sealed the deal with a win in Ascent.
Bum-gi "peri" Jung was crowned as the MVP for this match.
NUTURN Gaming walked away from this match with a 2-1 win.
Results
The three teams  - Fnatic, Version1 and NUTURN Gaming, will be moving on to the next stage of the competition while the losers will proceed to the lower brackets to get a fighting chance of still heading to the Grand Final, where the winner of the lower brackets will face the winner of the upper brackets.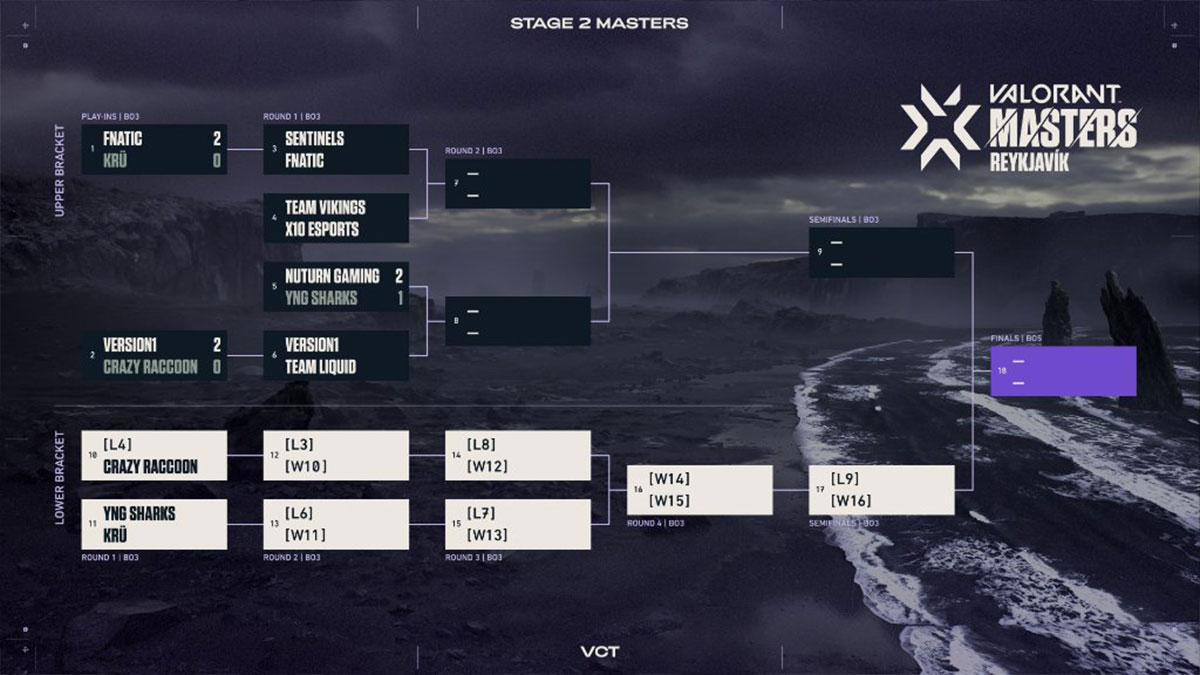 The seeds of the competition –
Team Liquid and

Sentinels, will be playing today against Version1 and Fnatic respectively – essentially an EU vs NA matchup each. Good luck to them, as well as

Team Vikings and

X10 CRIT, the other Brazil rep and the sole South East Asia rep as they face their match later today.