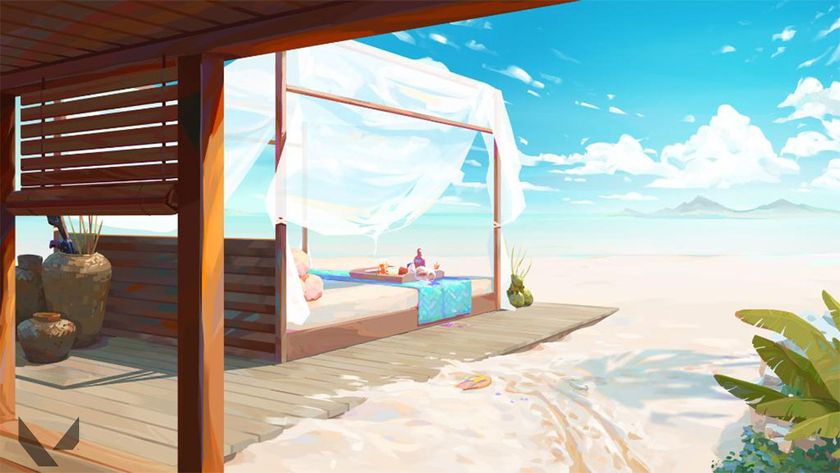 New Breeze map for VALORANT teased by Riot Games
The map features an open area with water elements
As part of the upcoming Act 2 Episode 3 of VALORANT, Riot Games has shared a tweet with updated teasers for a new map that is rumoured to be named 'Breeze'. The bap is hinted to be located somewhere in the Caribbean and features for the first time a beach and open water.
Some of the notable features include what seems to be a tunnel, archways and a possible ledge that can be player accessed, a lighthouse, piers, an uneven rocky area near the beach and the beach itself.
Possible spike planting location includes the aforementioned lighthouse, the pier and/or the beach. We may see multiple narrow chokepoints opening up to an open area for the agents to defend and take over in this map, which will bring a new meta for map takeovers.
VALORANT's Act 2 Episode 3 is expected to land 28 April 2021, but VALORANT just announced that competitors of Challengers 2 will have a sneak peek access to the new map on 26 April 2021, so stay tuned to GosuGamers to find out what entails in the new major update for the game.