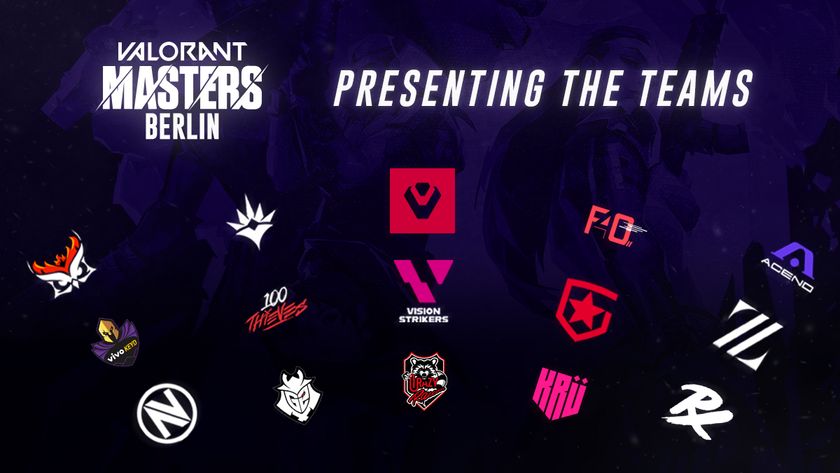 VCT Masters Berlin: The Four Groups
15 teams will be battling for the Masters title this time around
Masters Berlin, part of the Valorant Championship tour, is set to start in about 4 days. Thus, the teams – all 15 of them – are now grouped into four groups to see who will be going through the grand finals to secure a confirmed spot at the Champions tournament later this year.
Group Stage
The 15 teams that will be playing are grouped into three groups of 4 and one group of 3 as they play through to get to the grand final round. In each group, the top two teams will be advancing to the playoffs, with each group playing in a double elimination format.
Due to circumstances, the last group - Group D - will be playing in a double round robin format.
All matches in this stage will be played as a Best of 3 (Bo3).
Playoffs
In the playoffs meanwhile, the 8 teams that qualify will be playing in a single elimination bracket. The winner for each bracket will proceed on to the next round, and the last two standing will play the Grand Final round.
The matches again will be played as a Best of 3 (Bo3), except for the Grand Final where it will be played in a Best of 5 (Bo5)
The Groups
The four groups of participating teams will be:
Group A
Group B
Group C
Group D
* 

Bren Esports, who was supposed to be in this group, had to drop out as they did not managed to secure a travel pass to Berlin to play at Masters Berlin. Riot Games has confirmed that they will still receive the points that they accrued as winners of the Southeast Asia Challenger 3 tournament, and still be in the running to play in the next round of Last Chance qualifiers *
---
The prize pool for Masters Berlin has yet to be announced, but the winner of Masters Berlin will be seeded  for Champions later this year.
The big favourite here will be Sentinels, as they try to defend their crown from Masters Reykjavik.
Don't forget to check out our hub page for Masters Berlin HERE and continue to follow us at Gosugamers as we bring you the latest from Masters Berlin.