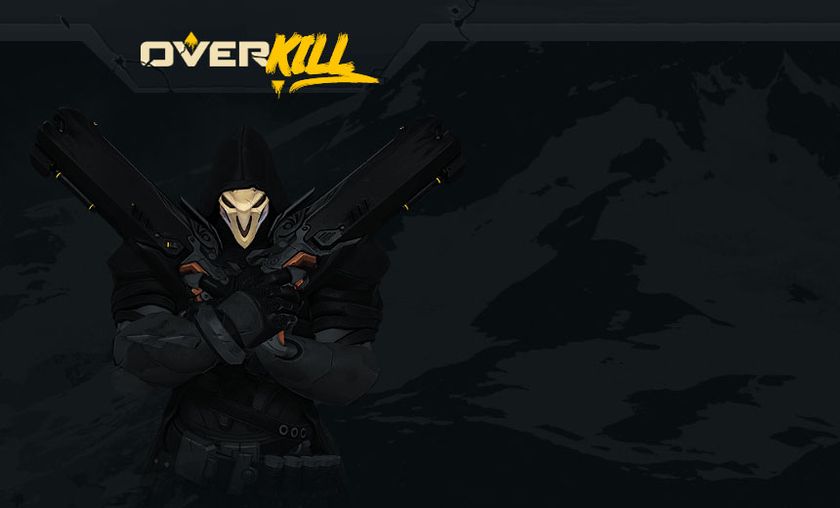 Overkill League: A look back and ahead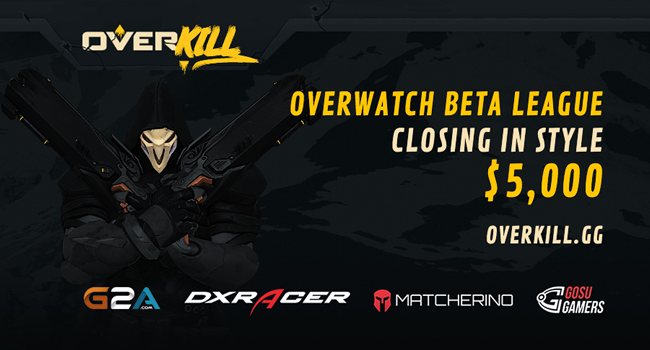 Three weeks ago we concluded the group stages of Overkill. Now only the Third-Place Decider and Grand Finals matches are left. This time we take a look at what happened before in order to understand what is ahead.
The title of King of the Beta is what will be on the line tomorrow, as well as over $5,000. Top European team REUNITED will be facing top North American team Cloud9 on the second to last day of Overwatch's beta period, right after Luminosity Gaming face EnVyUs (IDDQD) in the Third-Place Decider match. REUNITED, known for coming from the Battlefield scene and being sponsored by Fnatic before, have been playing competitively since basically day one. Cloud9 similarly has players who have competed for months now in some form or another. This kind of experience translates easily into knowledge of the game and its meta, but there is still a lot that can be learned when looking at the statistics. Let's take a look at what we noticed from the Overkill Group Stage:
Score Distribution
For this Overkill League, we invited the top 4 EU and NA teams according to our rankings. Unfortunately EnVyUs disbanded during the group stage and we had to replace them with another team. EnVyUs also picked up EU team IDDQD still during the event. With this set of teams tight matches were expected and delivered. While pure score analysis doesn't tell us everything, it is an interesting statistic to analyze:
 
Out of the 12 matches played, 7 ended in 3-0 for the EU conference.
A total of 3 matches went to the final 5th map.
REUNITED was the most successful EU team, winning 18 out of their 22 played maps and all of their 6 matches.
IDDQD ended up in 2nd place, winning 14 out of their 23 played matches and only losing to REUNITED twice.
 
In the NA conference, 9 out of 12 matches resulted in 3-0.
No matches consisted of more than 4 maps.
Cloud9 only dropped 1 map total, to Luminosity Gaming.
Luminosity Gaming ended 2nd, only losing to Cloud9 (twice).
 
EU played 10% more maps.
All teams in the tournament managed to win at least 1 map.
 
Map Preferences
Because of the format of the league, competition thus far has not been cross-server. EU played versus EU, and NA played versus NA. Some map preferences are equal, but there are also quite significant differences:
 
A total of 24 matches and thus map drafts were executed.
Volskaya Industries was the most banned map in both groups, banned 23 times while slipping through and getting played once in EU.
Temple of Anubis was a close second most banned map, still being unpopular even after its recent tweaks.
Dorado, Numbani and Watchpoint: Gibraltar all seem to fall in that category of 'not great but certainly not bad' maps.
 
EU showed a clear dislike for Control maps, banning Ilios/Lijiang Tower/Nepal about as much as the above Capture Point maps.
NA on the other hand seems quite fond of Control maps Lijiang Tower and Nepal; Ilios is also heavily disliked by NA.
King's Row was played at least twice as much as the second most popular map by the EU teams.
The NA map picks showed a more even distribution, only slightly favouring Hollywood and Nepal.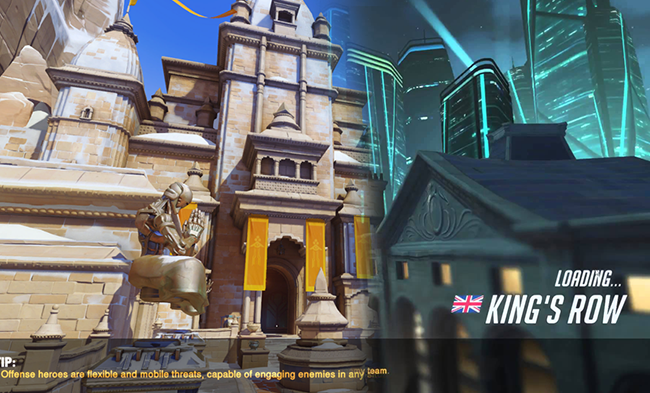 King's Row and Nepal might just be the most influential maps for tomorrow's results.
Past Encounters
The final two matches that will be played are: EnVyUs (IDDQD) versus Luminosity Gaming, and REUNITED versus Cloud9. While these teams didn't (and couldn't) meet earlier in the Overkill League, they have played against each other before in other tournaments such as our own GosuGamers Weeklies. These previous encounters teach us the following:
 
Luminosity Gaming has not been able to beat EnVyUs just yet. But most losses were against the old IDDQD roster which some say was stronger than the current one.
LG's most successful map this event was Lijiang Tower with a 66.67% win percentage. Their least successful map is King's Row at 25%.
Similarly, EnVyUs was most successful on Dorado and Hollywood both with a 71.43% win percentage. King's Row was their third most successful map with a close 70.59% winrate. Their least successful map was Nepal, still reaching a 50% winrate.
 
Cloud9 is currently on a 14 game winstreak, but the last time they lost was versus REUNITED in the GosuGamers Overwatch Weekly NA #10. Their last 3 encounters have all been 3-1 either way.
Cloud9 won all 7 of their games on Nepal, and won 90% of their matches on Hollywood. Their lowest winrate was 60% on Route 66.
REUNITED won 6 ouf of 7 times on both Hollywood and Route 66, and was on their weakest on Lijiang Tower (44.44%).
In Summary
Looking ahead at tomorrow, we should expect the following things: NA, and especially Cloud9, will want to bring their opponents to Control maps as much as possible. EU will prioritize picking King's Row much more than NA, which will especially make a difference in the match between Luminosity Gaming and EnVyUs. Luminosity can't bank on their previous matches versus EnVyUs and, knowing that, needs to have prepared specifically for this match the past weeks in order to win that 3rd Place prize (of over $720). Similarly, while REUNITED has shown to be one of the most successful opponents of Cloud9, they need to step up their game in the Grand Finals to be rewarded that sweet $2,250 first prize.
The final day of games is tomorrow, and the broadcast will go live at 19:00 CEST/01:00 PM EDT/10:00 AM PDT over at twitch.tv/gosugamers. Casting will once again be provided by caster duo ZP and Hexagrams. Don't forget to check out our site tomorrow for a final viewer's guide.
Want to take a look at all the statistics we collected? You can head over to the Google Sheet here.
For or more competitive Overwatch news, follow us on @GosuOverwatch.