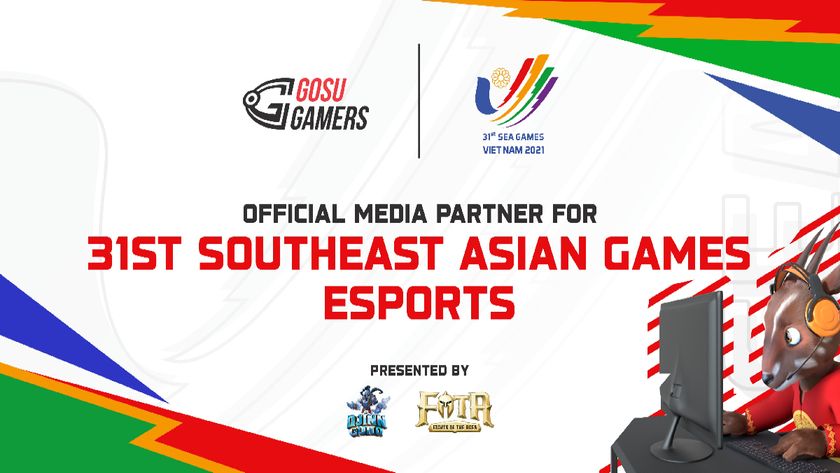 GosuGamers is the official media partner to the 31st SEA Games
GosuGamers has teamed up with many amazing partners to bring our readers the best coverage and content from the Hanoi 31st SEA Games.
After being postponed in 2021 due to the still ongoing global pandemic, the Southeast Asia Games (or SEA Games) finally return with a plethora of esports action over the coming week. From Mobile Legends: Bang Bang and Wild Rift, to FIFA and League of Legends, the SEA Games have everything packed into a magnificent tournament. This year will see the 31st iteration of the event take place in Hanoi, Vietnam, where thousands of players and fans will fight for their national pride in one of many esports titles.
GosuGamers, along with sponsors such as Djinn Guild, FOTA, Tokenzie Xchange, DeOu, and Rohto V-Cool, will be bringing our fans all the latest news, updates, tournament results, and much more too as we partner with the SEA Games. We will also have some exclusive behind-the-scenes footage, daily vlogs, and even interviews with some of the talented players fighting for their country. Featuring some of the regions' recognisable gaming content creators including Dannica Suazo, Tricia Potato, Nevz Gaming, and Victoria Cheng.
 
Samson Oh, CEO of GosuGamers, had the following to say about the partnership, as well as the inclusion of esports in the SEA Games once again,
"The importance of esports at the SEA Games is clear to see, and we want to make sure everyone knows how much it means to the players and teams through our support and coverage."
While Hung Do Viet, the General Secretary of the Vietnam National Esports Federation (VIRESA) added the following to say about the SEA Games,
"With SEA games expanding to the online realm, we aim to provide an opportunity to viewers and fans of esports to partake in the gaming scene through a real-time experience and communications."
Whether you are new to esports or a hardened veteran, the SEA Games will have something for you to watch and tons of teams and players for you to cheer for. To keep up with all the action of the 31st SEA Games, you can find and follow GosuGamers across multiple platforms, where we will keep you up to date with every bit of information from the event.
Additionally, GosuGamers have also recently developed a mobile app that has been soft-launched. The app is designed to offer its extensive content and features to esports enthusiasts and gamers via smart devices. The early build is currently available on Apple Store and Google Play. Users can expect to immerse themselves through functionalities such as the updates on live games, team rankings, contests, and hot news coverage.

To find out more about GosuGamers, visit:
Website: https://www.gosugamers.net
Twitter: https://twitter.com/GosuGamers
Facebook: https://www.facebook.com/GosuGamers
YouTube: https://www.youtube.com/user/gosugamersnet
Instagram: https://www.instagram.com/gosupog
TikTok: https://www.tiktok.com/@gosupog