Solo replaces Sharfik in RoX.KIS
-Update-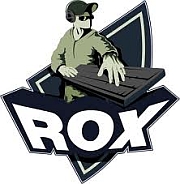 According to Goodgame.ru, former 3D!Clan captain Alexey 'Solo' Berezin, has joined
RoX.KIS as their fifth member after the official departure of Sharfik yesterday evening.
Sharfik left 3D!Clan earlier this month to join RoX.KIS stating 3D!Clan does not have the desire to improve. Sharfik then posted an emotional comment on Vkontakte explaining how Solo does not train with the team and the reasons for his departure.
RoX.KIS current roster:
Stanislav
'BzzIsPerfect'
Glushan
Gleb
'hardEEv-'
Ushenko
Vladimir
'yol'
Basov
Andrey
'Dread'
Golubev
Alexey
'Solo'
Berezin
Source:
Goodgame.ru
----------------------------------
Sharfik has allegedly walked out on RoX.KIS after his request to change nearly all of the current players was denied by the team manager. RoX.KIS is now down to four-men and will be participating in online tournaments with Inmate as a stand-in.
Denis 'PoDoX' Pestrecov, manager of RoX.KIS Dota 2 just announced on a Twitch livestream that their newly acquired player, Artem 'Sharfik' Marzavin, has departed from the team after just a ten days stint with the team.
According to PoDoX, Sharfik wanted improvements by changing almost all of the current team members but the request was denied by PoDoX. He allegedly refused to play with some of the players in the team and left when his strange request fell on deaf ears.
In his welcoming statement ten days ago, Sharfik said, "I am sincerely happy to join your team with such skilled and motivated players". "I believe that we will move up and forward together", he added.
With his departure, RoX.KIS is once again down to a four-men roster. Considering former 3D!Clan player, Andrey 'Dread' Golubev may have joined RoX.KIS due to Sharfik's persuasion, it is not entirely sure if he will be leaving the team too.
Dimitri 'Inmate' Filinov is currently filling the void in the team as a stand-in.
RoX.KIS is currently participating in The Premier League and also placed in Group D of EMS One against other CIS giants like Virtus.Pro and Empire.
RoX.KIS current roster:
Stanislav
'BzzIsPerfect'
Glushan
Gleb
'hardEEv-'
Ushenko
Vladimir
'yol'
Basov
Andrey
'Dread'
Golubev