Veronica and LongDD leave TongFu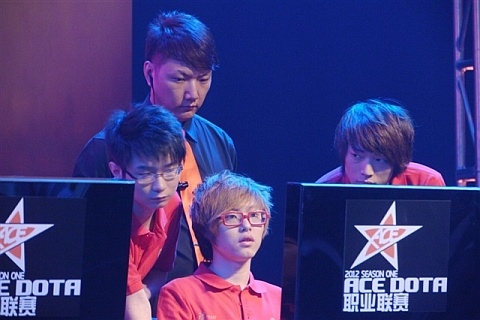 Sgamer reported that TongFu has lost two players, LongDD and Veronica. They will be replaced by former For.Love player, Banana and former Panda player, Yaobai.
Chinese team TongFu loses two players today as Xiang 'LongDD' Huang and Zhi Xi 'Veronica' Chen has decided to leave the team. It is not unexpected to see Xiang 'LongDD' Huang leave,
as reported earlier
by us that he might leave to join LGD.cn. In addition, he's currently staying at the LGD-Gaming house.
Veronica taking a leave however comes as a surprise. Gosugamers insiders have told us that Zhao Hui 'Sansheng' Wang will be leaving the team but it was instead, Veronica leaving the team.
It is unknown where Veronica will go from here but rumors are hinting at a retirement.
According to sgamer, former For.Love player Jiao 'Banana' Wang and ex-Panda player Zhi Xi 'Yaobai' Chan will be joining TongFu.
TongFu's new roster:
Zhi Hao 'Hao' Chen
Pan 'Mu' Zhang
Zhao Hui 'Sansheng' Wang
Jiao 'Banana' Wang
Zhi Xi 'Yaobai' Chan
Source:
sgamer