Taeja overpowers MC for the Assembly Summer gold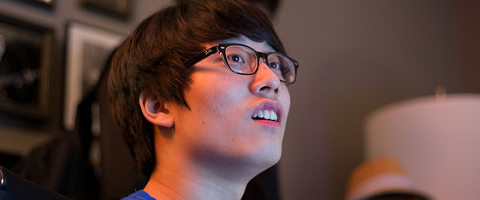 Photo by: Waytao Shing
After his triumph at the MLG Summer Arena, Young Suh "Taeja" Yoon wins another championship after storming through the competition in Helsinki, Finland. Liquid's terran defeated his final opponent SK.MC 4-1 to earn his $13,000.
In his
fourth TvP final in the last month alone
, Taeja was once again looking formidable and downright unbreakable. He opened with a clean victory on Entombed Valley and turned around his disadvantage after MC's 2-base on Metropolis to secure a comforting 2-0 lead. A psi storm galore on Cloud Kingdom got MC back into the game for a short while but that was about it. An unpunished triple orbital opening on Daybreak and a crucial sniping of charge on Antiga Shipyard spelled the end for MC for this tournament and Taeja received his championship check.
In the third place match, it soon became obvious that Moon was fatigued after the past two days. His play was full of sloppy mistakes in this 0-3 defeat against bronze medalist ForGG. The Terran abused Moon's weakness to early Hellion and Banshee harrass in all three matches and that culminated in the final game of the series. Over 60 drones were lost until Moon finally had enough Mutalisks to build some sort of defense. To no avail though, as ForGG took the third map and third place, together with $4,000 in prize money.
Assembly Summer 2012 standings
1.
Taeja, $13,000
2.
MC, $6,500
3.
ForGG, $4,000
4.
Moon, $2.500
5-8.
Mana, $1,000
5-8.
SortOf, $1,000
5-8.
HerO, $1,000
5-8.
TheSTC, $1,000