Kazakh star VeryB1gman passes away aged 20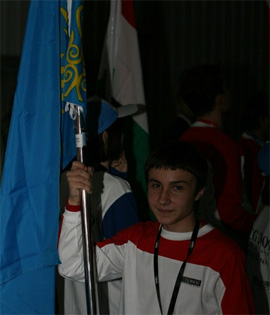 Kazakstan's WarCraft 3 Human starlet Alexandr Syomin, alias VeryB1gman, who played for the Russian team Post Mortem, has died today at the age of 20. The cause of death is not known, but Goodgame.ru mentions that he suffered from asthma.
In a very personal
article on Goodgame.ru
, writer Nefanda tells us that the debated player who did not always abide the rules in online cups was in fact a sociable, cheerful, bright and responsive youngster when they met at the World Cyber Games grand finals.
While Alexandr never won a big tournament title, he was one of the remaining long-runners in the WarCraft 3 scene, last seen playing the Fit4Gaming Solo League and the European qualifier to Stars War 7. He qualified for major international tournaments as the IEF 2011, ESWC 2010, and World Cyber Games 2009.
The not so big, but incredibly charming, VeryB1gman, died on Tuesday, June 26 at around 09:00 Moscow time.
May he live on in our memories and in all the
entertaining matches he played
.
Source:
GoodGame.ru