Na`Vi is the second team for The International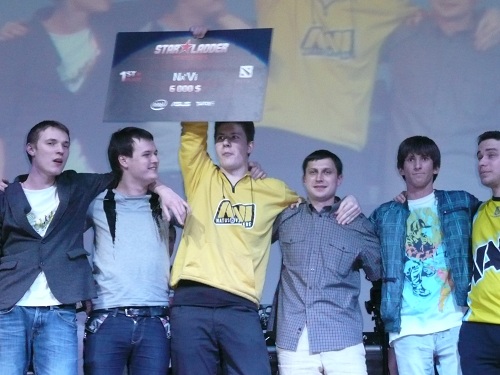 Na`Vi after their StarSeries victory in Kiev, Ukraine.
The return of the king - it's official. Natus Vincere will be back in Seattle this year to defend their title, after a recent Twitter post by Sergey 'ARS-ART' Revin suggested that the team received a similar invitation to the event.

"The postman brought a letter of invitation from Valve," revealed Sergey only hours ago on his Twitter account. Valve, as with yesterday's announcement of DK's invitation to the event, has chosen to keep silent on the invite.

While the news should come as no surprise to virtually anyone part of the Dota 2 competitive scene, the second invite is surely a sign of more and more information about the coming event to come.

Now, all eyes will be on the third team to be invited for The International - what are your picks?

More information:
The International 2
Links
Twitter
- ARS-ART's Status