SMM plague with technical difficulties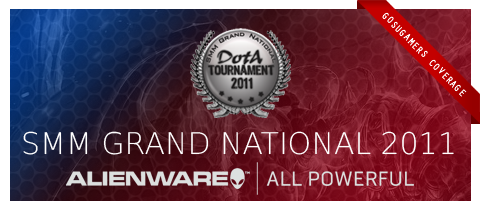 Day one of SMM is off to a rough start with massive technical difficulties happening.
Despite the technical difficulties a couple of matches are still being played. Interesting ones to note are DK almost losing out to Singaporean underdog team, Immortality. DK's top raxed was down and Immortality were poised to win it. But some of the computers hanged and after much discussion between the admins and the teams involve a remake was done and DK did not make the same mistake twice and beat them. That being said, Immortality gave up a good fight losing by a kill score of 26-29.
One of the biggest surprise was the match between Kingsurf-JJ and MiTh.Trust. While the Malaysian team, KS-JJ was a known team, they were still the underdog team when it came to the match, but good team work allowed them to outplay their opponents.
PC difficulties happened during the Orange vs Mineski as well and it was decided the win will go to Mineski based on point tally by the admins. MUFC was able to win Aeon.SG after their PC crashed as well. The game was remade with a separate draft done, but MUFC won that in a convincing manner. All available replays are being uploaded as well speak.
The stage match between LGD and EG is about to start soon. So tune in!