FTZ gains new sponsors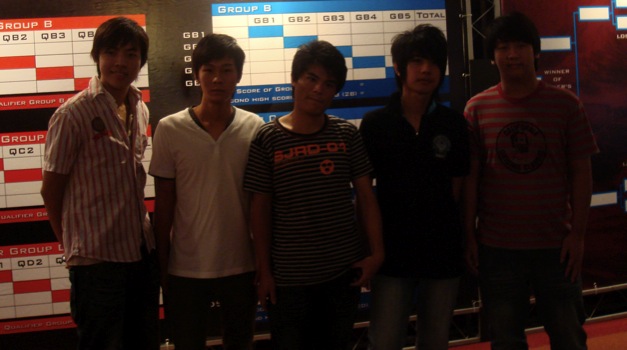 Ftz at SMM09
In a startling revelation, Ftz has now been picked up by Australian gaming organization, zK-Gaming and will now be known as Ftz.Zk. Along with Ftz, zK-Gaming from Australia has decided to pick up the recently formed Ftz|Cheri as their official all girls DotA team.
FTZ-Asia, the team that is best known for taking down MYM at SMM09 has finally found their new sponsor in zK-Gaming. Having gone through a myriad of changes in the past months such as losing their old manager, Chenizace, and core player, Mikebz, Ftz.Zk can now train harder, knowing that their expenses are being taken care of by their new sponsor.
zK-Gaming have also taken the initiative to promote the female DotA scene by picking up Ftz|Cheri as their official all-girls DotA scene to compete with the Singaporean counterpart, PMS|Asterisk* and China's Nirvana.Girl.
While zK-Gaming is an Australian based organization, its president, Ricky "
xcentriq
" has decided to pick up two foreign team in a grand scheme of expanding the organization's reach.
Ftz.zK roster:
Vincent "
BinG
" Heng (Manager)
Teoh "
Mil|er
" Boon Chuan (Leader)
Lai "
n[o]v.2
" Keng Leong
Low "
BaObAo
" Chong Yeow
Ooi "
D3
" Kean Choon
monkey
zK.Cheri roster:
Rebecca "
Becky
" Kong
Suki "
Suki
" Chan
Stephy "
Jing
" Lee
Mable "
Nex
" Ang
Elizabeth "
Liz
" Cheang
Sabee "
Bee
" Bee
Links
zk-Gaming
- zk-Gaming website(Under construction)