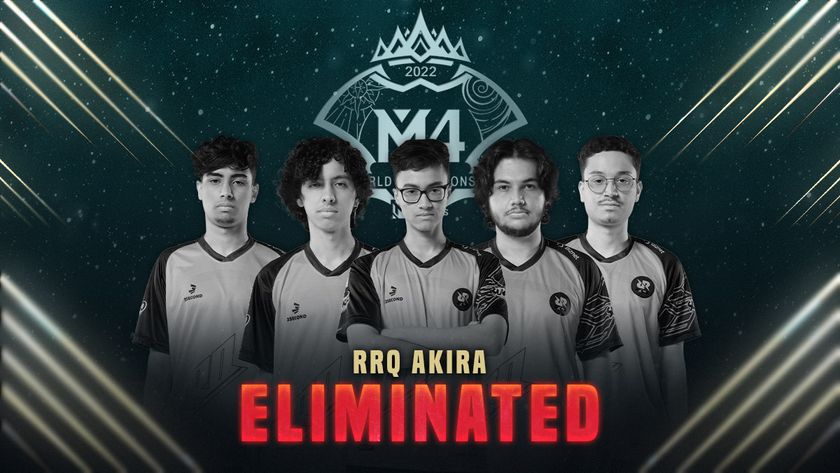 M4 World Championships: The Valley claims another victim
It was a battle of the Westerners in the lower bracket of the M4 World Championships today, as RRQ Akira and The Valley looked to avoid elimination.
After we witnessed two of the most epic Mobile Legends: Bang Bang series yesterday, with two full-five game matches, today we would see another knockout matchup, as The Valley would take on RRQ Akira. Having already taken down two MPL winning teams in the lower bracket, the North American organisation were looking to make it a third. But, standing in their way would be the Brazilians of RRQ Akira, a team that were virtually unstoppable up until a few days ago – and another amazing series was on the cards.
Going into the series, it was TV who gained the early advantage, as
Oscar "Shark" Vo's Khufra was, once again, at the forefront of his team's victory – being an unkillable playmaker throughout the game. However, the next game saw RRQ put a stop to the Khufra antics with an extremely odd Akai pick, although it was not the main factor behind their victory. With the series tied, both teams looked to take the lead again, but it seemed as though something had clicked for TV, as they rolled through the next two games.
Ian "FwydChickn" Hohl had already proved his brilliance on multiple occasions at M4, and today was no different, with a game three Thamuz to terrorise the Brazilians and an MVP in both of the final games which saw The Valley take a solid 3-1 victory. Unfortunately for RRQ Akira, M4 has come to an end, as they bow out in an admirable and hard-fought seventh/eighth place.
For The Valley, this victory sets them on a continued path in the lower bracket, which will see them facing either ECHO or ONIC Esports in the next round – a chance for them to take down yet another MPL team and move one step closer to the podium.