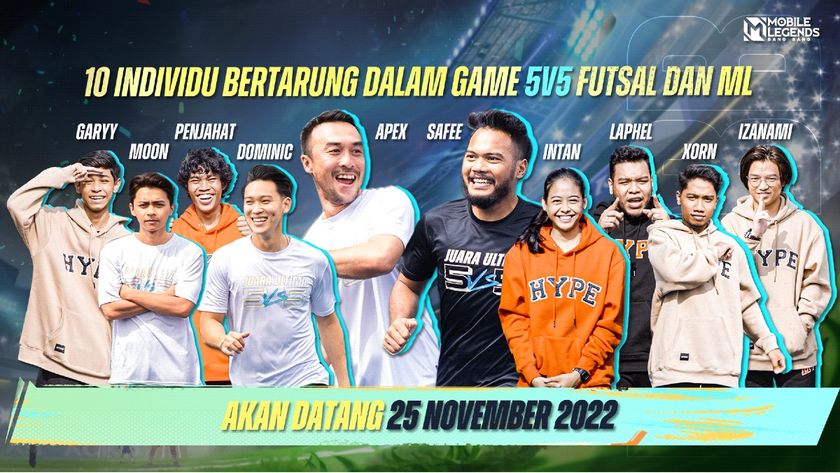 MLBB Malaysia is set for an epic crossover event
As the FIFA World Cup continues in in Qatar, Moonton have brought out a special MLBB crossover with some legendary Malaysia football icons.
Across the globe, people are gathering around televisions to catch a glimpse of their favorite football player in the 2022 FIFA World Cup. Now, thanks to Moonton, when there are no games to watch there, we can all gather around and enjoy playing football via our mobile devices with MLBB: Overdrive – Football Carnival. As we all know, Mobile Legends: Bang Bang has already seen a crossover with a football star before, with a Neymar Jr. skin for Bruno – but this is definitely not all we are getting.
In addition to this, MLBB will have a magnificent crossover with some amazing Malaysian footballing legends, including Safee Sali, Khairul Fahmi, and Dominic Tan. Alongside some of the best MLBB stars from the region, Moon, Xorn, Izanami, and Garyy, these footballing icons will compete in an entertaining mix of MLBB and football. The results of this entertaining and friendly collaboration are bound to be hilarious – with a trophy for the victors, but customised punishment for the losing squad.
Also appearing at this fantastic crossover event will be the likes of Aiman Laphel, Intan Serah, and XK Penjahat – all ready to make this event even more entertaining. You can catch all this, and a ton more from this event over the coming days, with a small teaser released from Moonton to give us a taste of what is to come.