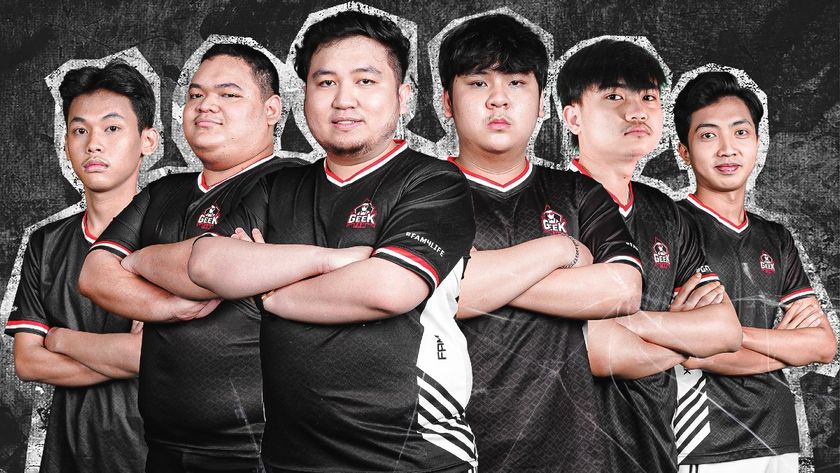 Geek Fam ID stumble at the final hurdle at MPLI 2022
After five days of intense MLBB action, the MPLI 2022 had reached its end, with Geek Fam Indonesia almost causing a massive upset.
headline photo courtesy of Geek Fam
Over the past few days, we have witnessed a new team rise to power in the ONE Esports Mobile Legends Professional League Invitational 2022. The Indonesian squad of Geek Fam have constantly struggled in their MPL regional event, never being able to make the playoff stage – always finishing in seventh/eighth. However, a new monster has emerged, destroying the best teams in the world and never faltering on their path to the top. The team have seen an almost completely new roster come in prior to MPL Indonesia Season 10, and it seems that they just needed a little time to become accustomed to each other – with a brand-new middle lane player in the form of Aboy causing havoc for his opponents.
Geek Fam ID's journey at MPLI 2022 has seen them conquer a string of absolutely amazing teams, including M3 World Champions, Blacklist International, MPL PH Season 9 winners, RSG Philippines, and even one of the best teams from Malaysia, Orange Esports. Having made to the grand finals, they had one final boss in front of them – ONIC Esports, the kings of Indonesia. GF were methodical in their first two games, but this one was a best-of-five, and the team would need to stand strong to come out ahead.
As the champions of MPL ID Season 10, as well as the reigning champions of MPLI, ONIC were not about to let their title slip away without a fight – and over the next two games, they tied up the series and took us to a game five. While GF were certainly the team looking to cause another massive upset, once ONIC found their footing, there was no stopping them. The series ended with what was an impeccable showing from ONIC, as they dominated the map, finding the perfect pickoffs to secure the series.
Unfortunately for Geek Fam, their fantastic MPLI 2022 run comes to an end with a second-place finish, with the team showing that they are a force to be reckoned with. Although the team may not be heading to the M4 World Championships in January 2023, they could make a strong showing when they return to MPL ID Season 11 next year. For ONIC Esports, their victory seals a back-to-back MPLI title, securing an amazing reverse sweep. The team will now look ahead to M4, where they will be hoping to show the power of ID once again.