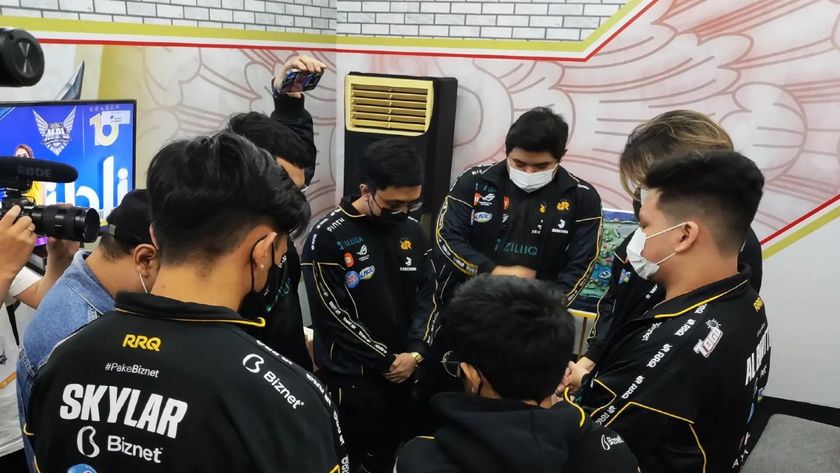 RRQ and ONIC blast through into the upper bracket finals of MPL ID Season 10
After we saw two teams lose their tournament lives in MPL ID Season 10 Playoffs yesterday, today would give us two upper bracket series.
headline image courtesy of RRQ Hoshi
Yesterday we witnessed both Alter Ego and Rebellion Zion exit the Mobile Legends Professional League Indonesia Season 10 Playoffs, having lost their initial elimination series. Today, however, for the remaining four teams, there would be no eliminations, just all-out action as we moved into the upper bracket. The losing teams today would get a second life, as they went into the lower bracket, where one more loss would end their run – while the victors would secure a guaranteed top three finish for themselves and move one step closer to M4 and claiming the MPL ID Season 10 championship.
RRQ scrape through
RRQ Hoshi are easily and by far one of the absolute best MLBB teams, and any teams going up against them will always have a rough time. With that said, today saw AURA Fire really give the Kings of Kings a scare, as the series went to its full five-game duration. It was AURA in the driver's seat when the series opened, taking two commanding victories and leaving RRQ to pick up the pieces. However, that was when the fires ignited and RRQ showed amazing skill to take the next to games, tying the series at 2-2, and giving themselves a chance at a victory.
For the final game of the series, AURA seemed to have it in the bag, taking a solid early game lead and pushing RRQ back at every turn. But after a few errors and attempting to overstay their welcome on the wrong side of the map, AURA begun to stumble – and RRQ were ready to take full advantage. When the dust settled, it was the reigning champions who were still standing, having completed a magnificent reverse sweep to take down AURA. For that, RRQ claim their spot in the upper bracket finals, while AURA will have to now fight through the lower bracket for a chance at glory.
ONIC outlast the Robots
For the final series of the day, ONIC Esports would be going up against Bigetron Alpha, with a spot next to RRQ in the upper bracket final on the line. Although The Robots had an easy task of knocking out Rebellion Zion yesterday, today would be a much tougher ask, with ONIC being one of the best teams in the region. While BTR managed to clinch a game off the Yellow Porcupines in an attempt to make a comeback, it was nowhere near close enough to take them through in the upper bracket.
It took only 10-minutes for ONIC to demolish their opponents in the final game of the series, giving them a solid 3-1 victory. This victory means that, once again, we will bear witness to a clash of the titans as they look to face RRQ in the upper bracket final – with one team set to secure the first ID spot at the M4 World Championships. For BTR, their hopes are not done just yet, as tomorrow they will fight for their tournament lives against AURA Fire in the lower bracket.
With that, Day 2 of MPL ID Season 10 Playoffs has come to an end, with one massive reverse sweep and one fairly clear result. Tomorrow will see another team eliminated, as well as the first team from Indonesia to secure their place at M4 early next year.