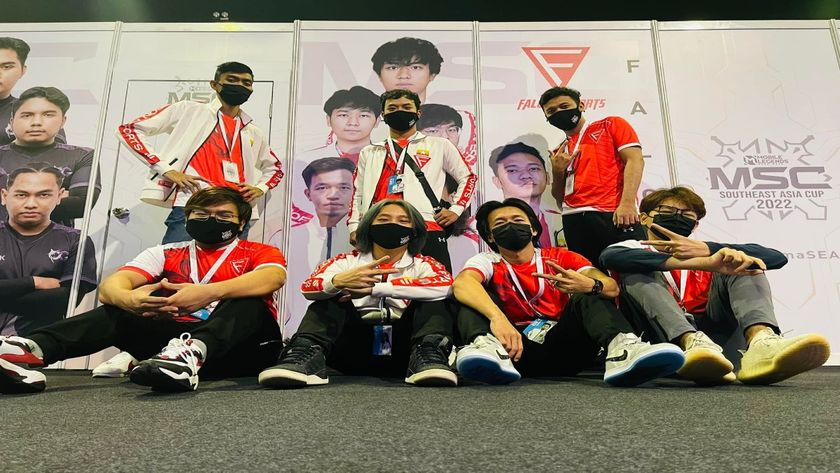 MSC 2022: Falcon Esports are flying high
Myanmar's only hope at MSC 2022 had already shown why they were not to be underestimated, but RSG SG were not prepared.
headline photo courtesy of Falcon Esports
Yesterday we witnessed the beginning of the Mobile Legends: Bang Bang Southeast Asia Cup 2022's playoff stage, as four teams were unfortunately pushed down into the lower bracket. Unfortunately, no matter how amazing Falcon Esports and RSG Singapore looked against extremely tough opponents, they found themselves falling into an elimination series against one another. A series that would determine the first elimination for the playoffs stage of MSC 2022.
Myanmar adapt, overcome, survive, and destroy
Having already witnessed Falcon Esports secure some huge victories in games and series, from thumping Onic Esports 2-0 in the group stages, to taking a game off the likes of Todak and RSG Philippines – it was clear that they were not a team to be ignored. The team, coming through a qualifier in Myanmar, were now facing off against a champion of a Mobile Legends Professional League region, but that was not going to douse their spirit.
Having known that Vyn's Franco is one of the scariest hero picks when it comes to RRQ Hoshi, it seems as though Falcon have their very own Franco player, in the form of Naomi, as the Iron Hooks flew through into RSG's lineup. In both game one and two, Naomi playmaking roaming Franco ripped through RSG, leaving the Singaporean team one game away from exiting MSC 2022. Although finally banning out the Franco and putting on a much better showing in game three, RSG SG were simply unable to withstand the barrage of attacks from Falcon Esports.
In what is now their second upset of MSC 2022, Falcon Esports managed to sweep through the MPL SG champions, RSG SG with a clean 3-0, securing themselves a showing in the next round of lower bracket matches. For RSG SG, they will have to now hope that their PH brethren or EVOS SG can carry the torch forward in their honour as they are the first team eliminated from MSC 2022.