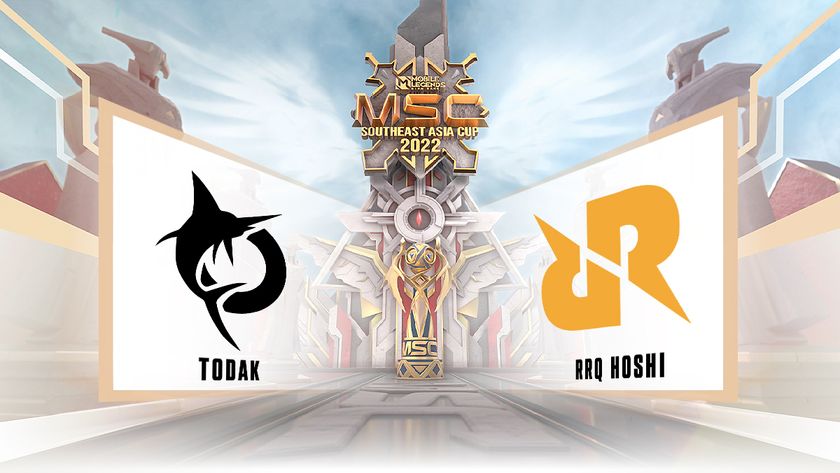 MSC 2022: Day 1 of playoffs has been an epic journey
Playoffs continued today at MSC 2022, with another two teams making their way into the upper bracket semi-finals.
As the first day of playoffs action continued from the Mobile Legends: Bang Bang Southeast Asia Cup 2022, we would see another two brilliant upper bracket series, as the teams tried their best to avoid dropping into the dreaded lower bracket. The second batch of series would see the champions of Malaysia, Todak, taking on the reigning MSC champions of Smart Omega Esports before EVOS SG and RRQ Hoshi closed out the day.
One champion must bow down
The first game between the hometown champions and the reigning champions was thrilling, as we saw something that has been often talked about with Omega. The PH squad's propensity to overextend was their downfall, as one fight was all it took for everything to turn around. Although Omega managed to gather themselves to give us a stunning game two, the final game of the series showed that The Swordfish were just on another level right now, destroying the PH squad.
The Kings stand tall
After we had seen three of today's series go the full distance, the final one would obviously need to be the same too. After RRQ Hoshi dominated in the first game, it did not seem likely that EVOS would be able to stand against them – but it was a near 40-minute game which saw the Singaporean team make some fantastic plays to show that RRQ can bleed. Sadly, for The Tigers, they could not fight against the power of the Kings of Kings and eventually the final game would end in their defeat.
As the fourth series of Day 1 of MSC 2022's playoffs come to an end, we see four teams moving on through into the upper bracket semi-finals – with RRQ Hoshi and Todak joining the two from this morning. For both Smart Omega Esports and EVOS SG, their hard work now needs to extend into the dangerous lower bracket, where elimination could be just around the corner. MSC 2022 returns tomorrow, with both lower bracket and upper bracket series.