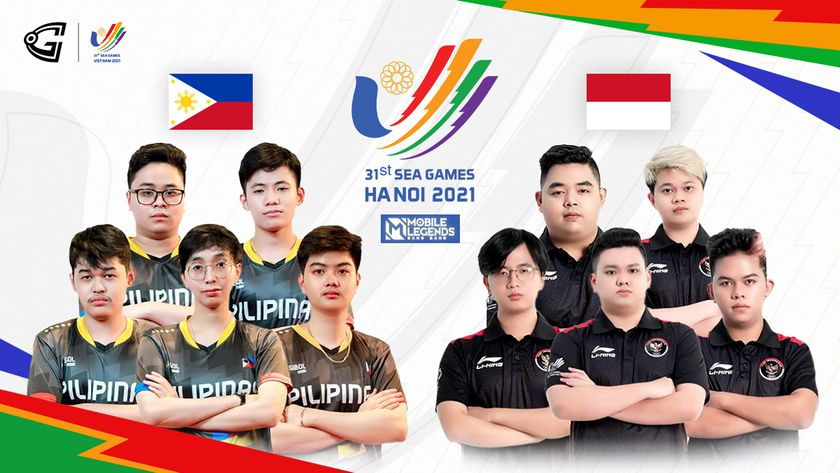 The MLBB grand finals at the 31st SEA Games are set
Day 2 of action from the MLBB event at the 31st SEA Games in Hanoi, Vietnam, has come to an end with the grand final now set.
Today at the 31st Southeast Asia Games saw not only two semi-finals, but also a tiebreaker for Group B, which was played between Team Singapore and Team Vietnam after the two teams ended their group stage series in a 1-1 draw. It wasn't long before the SG squad rolled over their opponents, taking the win and moving themselves into a semi-final matchup against Team PH.
Diggie wins the day for Team PH
For the first semi-final it would be Team Philippines, who were unstoppable in Group A, taking on the tiebreaker victors, Team SG for a spot in the grand finals. The first game seemed to set the scene for what would be an epic series, as the Singaporean squad managed to take one team fight to secure the game. It was an odd draft from Team PH, who are known for their unmistakable Ultimate Bonding Experience (UBE) strategy but decided to not really utilise it.
However, game two saw the true UBE come out from Team PH, as they made their way back into the series, with the well-known Blacklist International Diggie pick coming through to counter the Helcurt. The final game was a true brawl from both of these Mobile Legends: Bang Bang giants, as they knew that a spot in the grand finals was on the line. Although SG seemed to have the upper hand in the early stages, PH managed to turn things around and eventually close out the series with a 2-1 victory.
Unstoppable Indonesia
The second semi-final would be between the super-team, Indonesia, and Malaysia, who seemed extremely strong at times during the group stages. But, with the power of the ID team, it was clear in the first game that things would be extremely difficult for the MY squad. Only managing to claim two kills in their first game, MY fell behind, as they hoped to make a comeback.
With technical pauses throughout the series, breaking up the action constantly, the teams found themselves having to keep their concentration up at all times. While Team MY were able to find solid pickoffs, the composition from Team ID was too much for them to deal with, as they crumbled. ID's item builds were always ahead, with their economy being far better as they eventually claimed the series 2-0.
With that, the grand finals for the 31st SEA Games is set, and it is a rematch of the previous iteration of the event, with Indonesia and the Philippines fighting it out for the gold medal. For Malaysia and Singapore, the tournament is not yet over, as they will battle it out for the bronze medal later today.