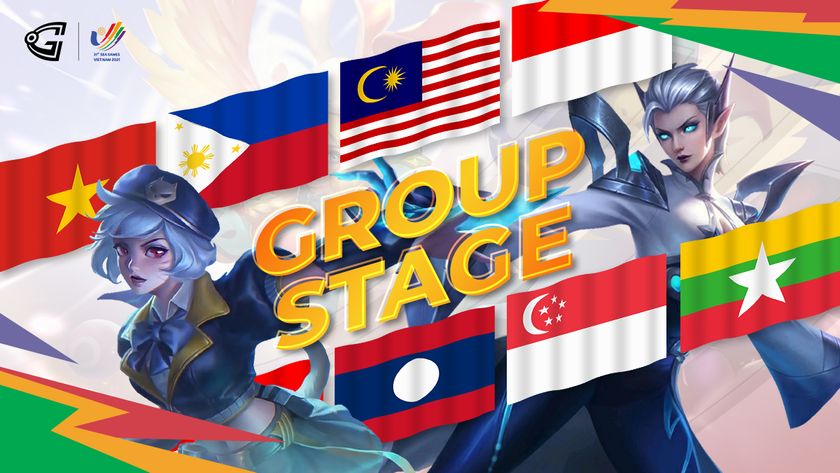 Perfect group stages from Indonesia and the Philippines for MLBB at the 31st SEA Games
Although the day is over for the MLBB event at the 31st SEA Games, not everything is done and dusted for the Group Stage.
Today we saw the Group Stage for the Mobile Legends: Bang Bang tournament at the 31st Southeast Asia Games from Hanoi, Vietnam, get underway. The morning saw Team Philippines dominate Group A, in their opening games, while Laos struggled to get a foothold. Giving the teams a break, the action switched to Group B to play out their series – and we only really saw one surprise from there, which resulted in the group stages continuation into tomorrow.
Super-team domination
Team Indonesia are definitely one of the absolute favourites when it comes to winning gold for their region in MLBB at the SEA Games, and it is quite clear to see why. Forming a so-called "super team", consisting of players from RRQ Hoshi, ONIC Esports, and EVOS Esports, Team ID seemed as though they were on another level to some of their opponents. Two swift best-of-two series wins would see Team ID take the top seed spot for Group B, and book themselves a position in the Finals Stage.
Unfortunately for the teams of Singapore and Vietnam, they would need to fight for their tournament lives against one another. But, with the format of the group stages seeing only best-of-two series, all either team could do was share the spoils, as they both secured one game each. With that, a tiebreaker would be required, which would be the first order of action for Day 2 at the MLBB event.
Flawless for Philippines
As mentioned before, Team PH had already been leaving everyone in their dust for Group A in the earlier portion of the day, taking their first two series in 2-0 sweeps. With that said, there were definitely moments where it seemed as though both Malaysia and Laos had the better of them, but the M3 World Championship team managed to regain their footing and come out ahead. Myanmar managed to also give the PH team a scare in their series, stealing away the Mathilda from OhMyV33nus and almost breaking through the Ultimate Bonding Experience (UBE). However, the experience of PH prevailed, securing a 6-0 scoreline for the group stages.
For the rest of the group, it was Laos and Myanmar who were unable to really make a stand and push through for the Finals Stage. Unfortunately for the two teams, in a tough group with both Malaysia and the Philippines, they struggled, meaning their SEA Games journey is over.
Tomorrow will see a lot of epic action from the MLBB event at the 31st SEA Games, with the upper bracket finals between Team Philippines and Team Indonesia, while the lower bracket semi-finals will feature Team Malaysia and either Team Singapore or Team Vietnam, depending on their tiebreaker series.