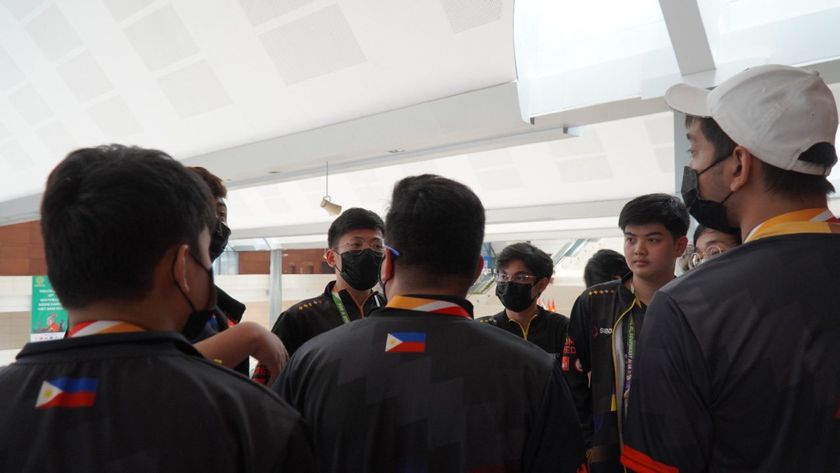 Philippines coasting so far at the 31st SEA Games
As the Mobile Legends: Bang Bang tournament continues at the 31st SEA Games, the Philippines team are taking Group A by storm.
headline photo courtesy of Blacklist International
Earlier today, the Mobile Legends: Bang Bang event from the 31st Southeast Asia Games in Hanoi, Vietnam, got underway – with seven nations fighting through a gruelling group stage, in an attempt to reach the final stage by claiming the top two spots in each group. So far, Group A has completed the first half of its proceedings, with Malaysia, Myanmar, Laos, and the Philippines having shown off their talents.
Returning players bring PH hope
When we last entered the SEA Games, back in 2019, it was PH who managed to overcome the odds and claim the gold medal for their region, beating out Indonesia in a stunning grand final. Since then, PH teams have been dominant in MLBB, and with the representatives this year being none other than the M3 World Champions, Blacklist International, it was clear that there was more domination incoming. Although their group consisted of Laos and Malaysia, the PH team made quick work of them, claiming a 2-0 in both series – with the return of the V33Wise dup proving their worth once again.
Both MY and Laos definitely were not easy to overcome, with the MY squad trying out some interesting strategies – including bringing out Khaleed, followed by the Atlas. While it did not work out, it showed a few signs of breaking through the PH team's strategy – the Ultimate Bonding Experience (UBE). For Laos, they certainly also showed signs of life early on in their first game, but it was not enough to overcome their opponents.
As it currently stands, the Philippines are sitting atop Group A, with one game left to play later in the day against Myanmar. Group B will be next to complete their games, before we return to the Group A action to see which four nations move through to the Final Stage of the MLBB tournament at the 31st SEA Games.