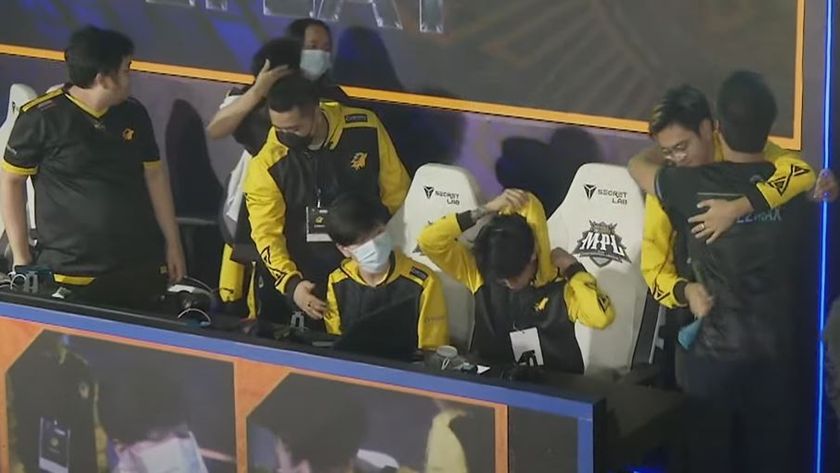 Emotional scenes as Omega eliminate Onic from MPL PH S9
An elimination series would be the first stop on the penultimate day of MPL PH Season 9 playoffs, as Smart Omega Esports and ONIC PH went to battle.
Both Smart Omega Esports and ONIC PH were victorious in their respective opening series at the MPL PH S9 playoffs, knocking out both ECHO and Nexplay EVOS. However, yesterday we witnessed both these teams falter, as they went down to the lower bracket and would need to fight one another if they were to challenge for the MPL PH crown.
Omega turns up the heat
As we have come to see from Omega on multiple occasions, the playoffs are where they come to life, and today was no different. Definitely having put yesterday's loss behind them, Omega was quick off the mark to dismantle and destroy the MPL PH S8 and M3 runners up, leaving Onic to pick up the pieces and focus on next season for any chance of finally becoming champions of the region – or reaching MSC 2022.
From Kelra's Beatrix to Ch4knu's Franco, Omega was ahead of the game again, bringing back their past dominance from Season 7 and MSC 2021. Shutting down Baloyskie and knowing exactly what needed to be done to win, Omega only had a few slip ups, but managed to rectify their mistakes almost instantly. One such moment in game one saw Kairi steal away the Lord, but Omega answered by ripping through their opponent's roster, removing nearly every single one of them from the Land of Dawn.
Unfortunately for Onic, the defeat means that they will not be returning to the MPL PH grand finals, nor will they finally make their presence felt at MSC. For Omega, this victory takes them one vital step closer to returning to MSC and to lifting the MPL PH S9 crown for themselves – as they secure a guaranteed top 3 spot for themselves. The lower bracket finals await them tomorrow, and their challenger will be decided later today as RSG PH and TNC Pro Team do battle in the upper bracket final.