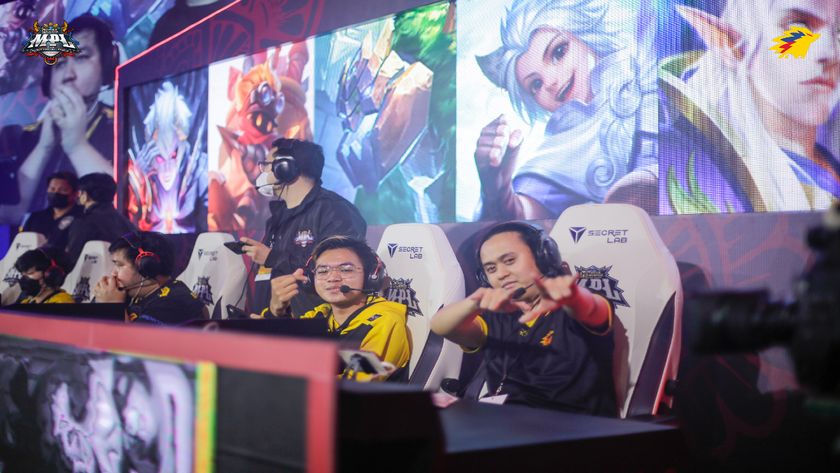 Winning yesterday but losing today - MPL PH S9 playoffs continue
Four teams remained in the MPL PH Season 9 Playoffs, and today saw two of these teams fall into the lower bracket.
headline photo courtesy of Onic PH
Smart Omega Esports and ONIC PH played fantastically yesterday, as they made their way through the first daunting task of the Mobile Legends Professional League Season 9 playoffs. Today would be their next challenge, but this would not be met with the fate of tournament elimination, as they went up against TNC Pro Team and RSG PH, respectively.
The Phoenix rise continues
 TNC have already come a long way since their first foray into the MPL PH scene in Season 8 ended with a devastating last place finish and pre-playoff elimination. Season 9 has seen the roster rebuild nearly entirely, and this has been exactly what was needed. Although Smart Omega were brutal in their executions of the so-called, "super-team" yesterday, today they were hung out to dry by the reborn TNC squad.
While Omega showed signs of life in game two, tying the series at 1-1, all it did was postpone the TNC beatdown that would be coming their way shortly after. Having beaten Omega twice during the Regular Season, TNC added another victory to their tally, as they moved one step closer to MSC 2022 and a massive step closer to becoming the new champions of MPL PH as they head into the upper bracket final.
RSG hand ONIC a devastating defeat
Having knocked Nexplay EVOS out, as well as being both the runners up to MPL PH S8 and the M3 World Championships, ONIC PH were looking for their chance to finally have Blacklist International out of their way. However, having seen the Regular Season, there were more teams in their path than the reigning champions of PH and the World – one of them being the mighty RSG PH. Having dominated the Regular Season, RSG clearly had no intention of stopping in playoffs, as they buried ONIC.
Across the board in their three game sweep, RSG looked fantatastic, with three different players claiming the MVP in the games. Aqua's Pharsa, Nathzz' Esmerelda, and Light's Atlas were at the forefront of a stunning display by the team, as they wiped the floor clean with ONIC and took a magnificent victory, much like on both occasions during the Regular Season.
After wins yesterday, both teams from the first round now find themselves on the back of losses and in the lower bracket, where things are going to heat up. Both Onic and Omega will fight tomorrow to determine which team will be the first in the lower bracket final, and who will be eliminated, while TNC and RSG take to the upper bracket finals – ready to do battle for the first spot at MSC 2022.