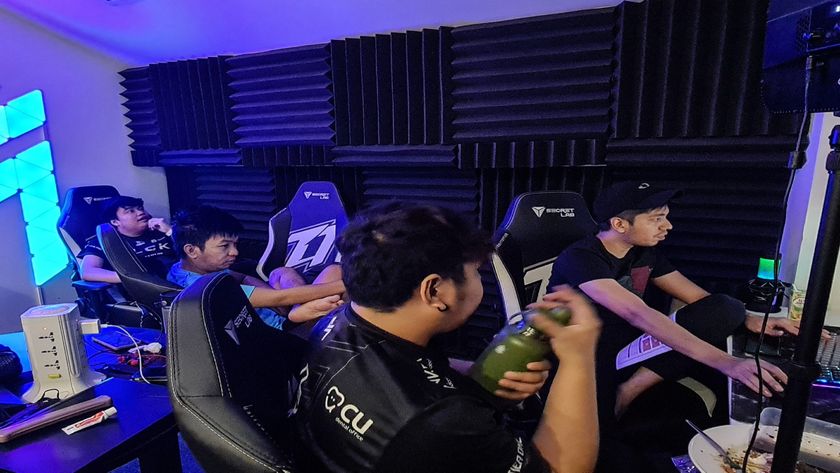 Everything is on the line for Blacklist International at MPL PH Season 9
This weekend will see the final week of the MPL PH Season 9 Regular Season, with all to play for in the lower section of the log.
headline photo courtesy of Blacklist International
After a fantastic Week 7 in the Mobile Legends Professional League Philippines for Season 9, the bottom half of the table has been left wide open for teams to reach playoffs – or fall into the bottom two spots and miss out. For Bren Esports, Smart Omega Esports, and Blacklist International, one of these teams will not make it through into the playoffs, while Nexplay EVOS are sitting on the edge of knock-out, but it is unlikely.
Blacklist International
M3 Champions, as well as victors of both MPL PH Season 7 and 8, Blacklist International are in a precarious position near the bottom of the standings. The only thing that has kept the team going, even though they have seen only three series wins, has been their penchant to take a game off teams they are up against. Unfortunately, with their new roster, Blacklist just have not been able to find their footing, which has resulted them going into the final week in a tough spot.
The team only have a single series in Week 8, and it will be a tough one against Smart Omega Esports – so there's a high chance that things go quickly south after they lost to Bren Esports in Week 7.
Smart Omega Esports
Champions of MSC 2021, Smart Omega Esports have not had many changes in their lineup coming into the new year. With the full force of Kelra and Ch4knu, Smart have really struggled to get themselves off the mark. However, the team have managed to claim more victories than Blacklist, while still remaining below in the points, due to their losses being 0-2.
That said, coming off a massive win over Nexplay EVOS in Week 7, Smart have two important series in the final week – Bren Esports and Blacklist. A loss in either of these series will be enough to end the Smart Omega run for MPL PH Season 9, but the team have had some great shining moments, including one of two Savages in the Regular Season.
Bren Esports
Bren have been in a tough spot for some time, with their Season 8 also seeing them struggle and get eliminated prior to playoffs. With that said, the team have definitely shown a far better second half of the Regular Season, finding some rather fantastic wins just when needed the most. The victories have managed to keep Bren in contention for reaching playoffs in the final week, but, as everyone, they have some tough challenges.
Bren have to make their way past Smart Omega first, before Sunday will see them having to fight TNC Pro Team, who have already been confirmed for the playoff stage with a magnificent third place finish. Much like Smart Omega, any losses will see Bren exit before the playoff stage once again – although the team could be looking at a massive Season 10.
All-in-all, Week 8 is going to be absolutely spectacular, especially with so many series being between the teams requiring victories to make playoffs. We are excited to see if we end up losing the M2 and M3 champions, or if the MSC 2021 champions will be falling away early.