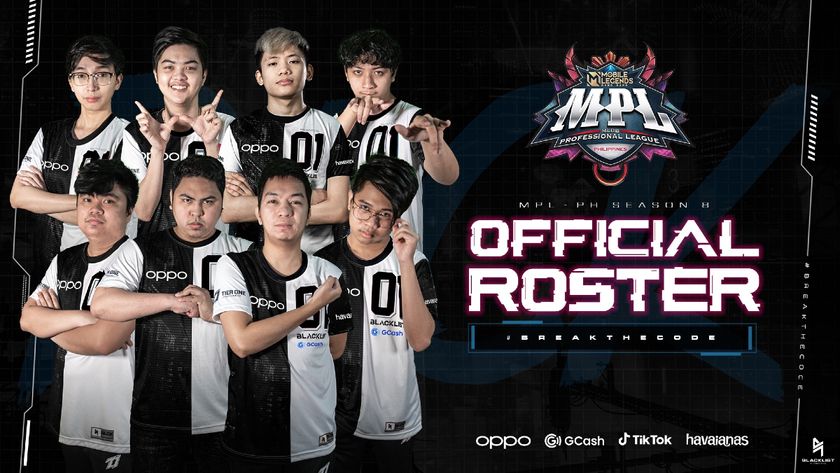 Blacklist blast through MPL PH Season 8 Week 3
Over the past weekend, the Mobile Legends Professional League Philippines went through its third week of Season 8 play, with some massive upsets recorded.
headline image courtesy of Blacklist International
After a rough few weeks for some times, MPL PH Season 8 saw a fantastic Week 3, with teams finding their first victories, one team pulling ahead again and others beginning to find their footing. While four weekends of action still remain before the Regular Season comes to an end, we are beginning to see a pattern in the standings, one reminiscent of Season 7 in some ways.
Blacklist rocket forward
Although being unbeaten in a full series, Blacklist went into Week 3 in second place, a few points behind leaders Onic PH. However, when play came to a close on Sunday, it was clear which team would be the dominant force in the Regular Season once again. Having crushed Bren Esports, Blacklist went on to take down Onic, who had already suffered a surprising defeat to RSG PH earlier in the week. The victories take Blacklist to the top of the standings as we move toward the midway point of the Regular Season.
RSG PH and Nexplay rise up
RSG PH are definitely one of the most interesting teams to watch in MPL PH Season 8, with this being the organisations first foray into the Philippines. Having beaten Bren Esports in Week 1, the team have continued to show promise, although struggling sometimes against some rosters. Week 3 would be a tough ask for RSG PH, but even after losing their first series, they rose up to complete the double over Bren and give Onic PH their first loss.
In the same respect, after a massive win over Smart Omega Esports to end Week 2, Nexplay EVOS seem to have found their footing as they took two flawless wins in Week 3. The wins push the team all the way up into third place in the current standings, as they will look to continue on their upward trajectory in Week 4.
Kelra's return and Bren's struggles
Over the weekend, we saw the return of Smart Omega's star young talent, Kelra, who had previously received a two-week ban from Moonton. Having definitely struggled through the first two weeks, Week 3 did not begin in a great manner for the full-power Smart Omega roster. Going up against a Bren Esports without a win, Smart Omega struggled find any openings, allowing Bren to claim their first series win of Season 8. That said, the team certainly looked more like the MSC 2021 winning roster when they demolished TNC Pro Team later in the week.
For Bren, their win should technically have been something to put them back on track, but unfortunately, the team went on to lose to both Blacklist International and RSG PH over the rest of the weekend – leaving them in last place, with TNC only one point ahead of them.
All-in-all, Week 3 was extremely exciting, with multiple upsets across the weekend. However, for Blacklist International, they seem to be on course to go unbeaten in the Regular Season, a feat which eluded them in Season 7. That said, there are still four weeks remaining in the MPL PH Season 8 Regular Season, meaning that anything can happen and with only a single point separating the top two teams, one mistake can see anyone slip down the ranks.