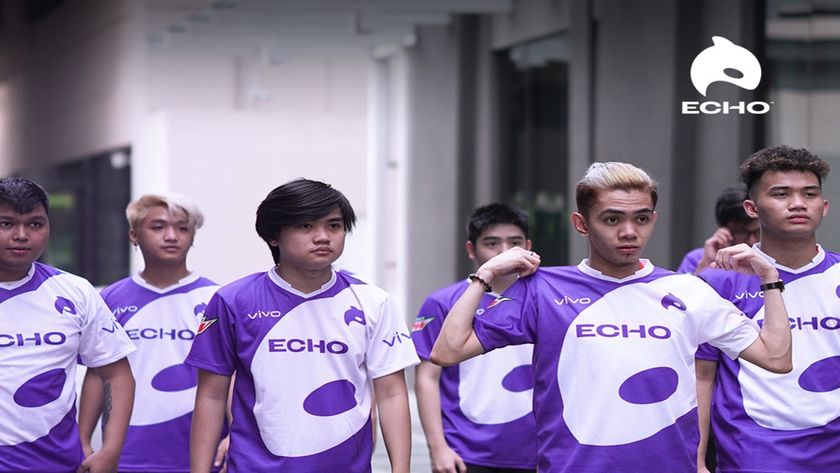 Echo Esports take control of MPL PH Season 8
After being postponed for two weeks, MPL PH Season 8 finally got underway over the past weekend, with all eight teams playing and a host of surprising results.
headline photo courtesy of Echo Esports
Mobile Legends Professional League Philippines Season 8 has been something we have all been looking forward to for some time, with three of the teams proving that they are some of the best in the world this year alone. From Bren Esports winning the M2 World Championships earlier this year, followed by the domination of both Blacklist International and Execration, now Smart Omega Esports, this season is definitely one to watch. With the event taking on a franchised league model, many of the teams on show were looking to get a solid start in Week 1 – and we saw some huge upsets.
Echo Esports shock everyone
While the name Echo Esports is completely new to MPL PH in Season 8, the team are far from newbies in the game. The team is a rebrand of Aura PH, with many well-known players on board – and Week 1 saw some brilliance from the squad. After losing their first of three series to Onic PH, Echo turned up the heat over the weekend, smashing both Bren and Smart Omega in fine fashion. With their two victories, Echo find themselves in first place after the Week 1 action.
Smart Omega struggle to start
It was already known that Smart Omega Esports would have a tough few weeks in MPL PH Season 8, missing their star youngster, Kelra. The team, needing a solid start going into a five-game two-week period were unable to get that start, losing both of their opening series. Although they managed to clutch out single game victory over Onic, it was nowhere near enough to give them the series win, before Sunday saw Echo Esports stomp them, leaving the MSC 2021 champions at the bottom of the log, with an even tougher Week 2 on the cards.
Bren Esports buckle
Bren are easily one of the best teams in MPL PH and have been known for their domination in previous events. However, during MPL PH Season 7, the team saw a very poor start, and this is being mirrored once again. After being crushed by Echo on Day 2, Bren went on to face the newcomers, RSG PH – and this ended with disaster. Although managing to pull a game back, even after losing a Lord to RSG's Aqua on Benedetta, Bren could not connect the dots to find a Week 1 series win. That said, the team have only a single series in Week 2 and this could see the start of their bounce back.

After all the dust had settled, it was Onic PH and Blacklist International who came out unbeaten after the first week of MPL PH Season 8. While Nexplay EVOS also found themselves struggling to find a victory, TNC Pro Team managed to find their opening win. Week 2 is going to be extremely telling for the teams, especially for the likes of Smart Omega, who face some tough opposition. We will have more information on the Week 2 schedule later this week, so stay tuned to our MLBB channel as MPL PH Season 8 heats up.