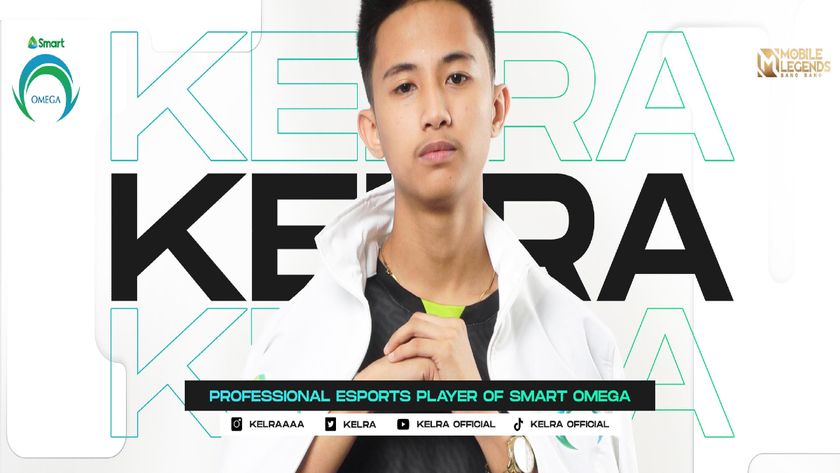 Kelra handed a 14-day suspension by MPL-PH
Although MPL PH Season 8 has been postponed, some behind the scenes drama occurred which has seen Kelra receiving a 14-day suspension.
headline image courtesy of Kelra
Having moved to a franchised league system for their eighth season, the Mobile Legends Professional League in Philippines was ready to kick off before a new Enhanced Community Quarantine (ECQ) was implemented in the Metro Manila area. With this, the event was postponed but even so, some issues have occurred behind the scenes, relating to ex-Execration (now Omega Esports) player, Grant Duane "Kelra" Pillas and two members of Blacklist International. The incident has caught the attention of the MPL-PH Operating Committee, who have stepped in to deliver the young player with a 14-day suspension.
According to the official statement, Kelra was found to have made offensive comments towards both Jhonmar "OhMyV33nus" Villaluna and Daneria "Wise" Rosario during a livestream. Prior to this, a video also surfaced with Kelra directing some obscenities towards the Thailand player of IDoNotSleep, Chareeny "Ramella" Ramella. While Omega Esports themselves launched their own internal investigation into the matter, MPL-PH were ready to hand out their own punishment, which can be seen in their official statement below.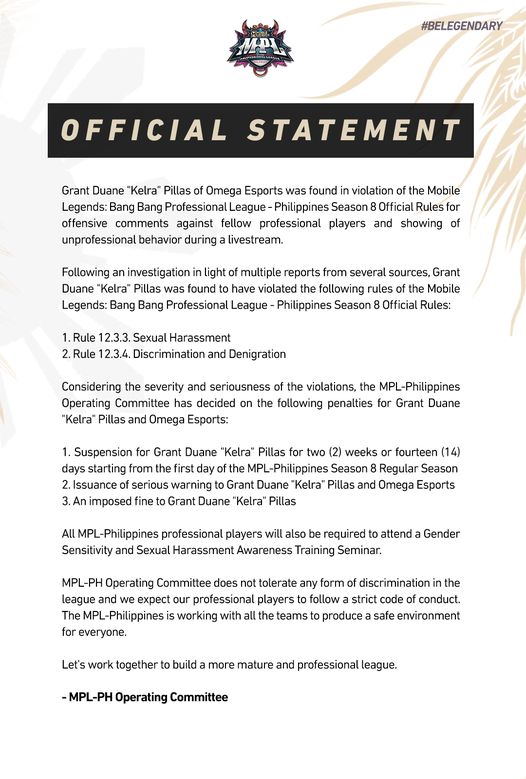 With this in mind, Kelra will miss the first two weeks of MPL-PH Season 8, while also receiving a fine of an undisclosed amount and a "serious warning". Following this, Kelra took to his own Facebook page to issue an apology to his fellow MLBB players and the community.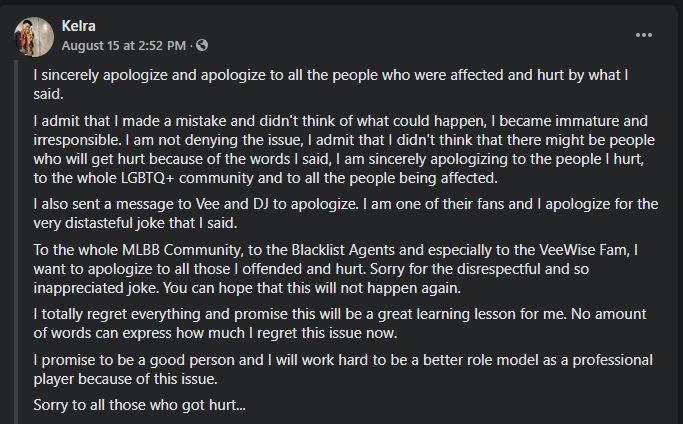 While MPL-PH Season 8 is still currently without a start date, as the ECQ continues in the region, it stands to reason that Omega will definitely feel the absence of one of the young, rising stars of MLBB. However, it is also great to see that both the team and MPL have stepped in to deliver a punishment before anything got further out of hand. We can only hope that further instances of this will be avoided due to the punishment handed down to Kelra.