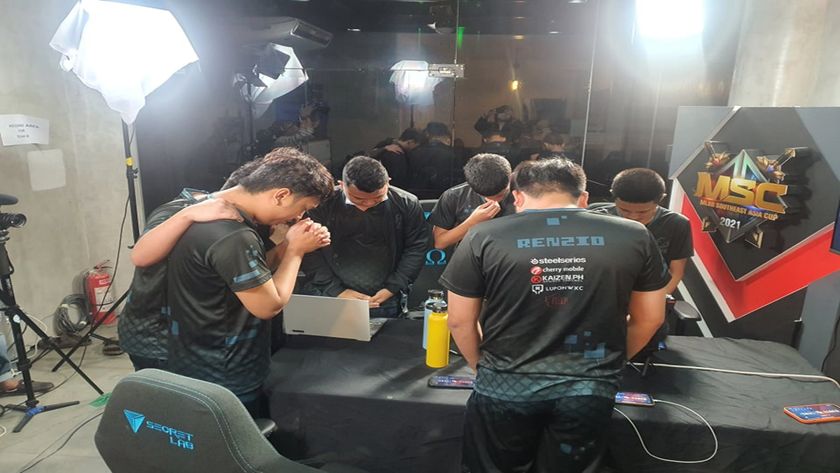 Execration decode Blacklist International to become MSC 2021 champions
MSC 2021 had reached its final day and today we would witness the champions of the event being crowned.
headline photo courtesy of Execration
The Mobile Legends Southeast Asia Cup 2021 was coming to an end today as three teams would try to claim the championship for themselves. Before the grand finals, where Blacklist International were awaiting their opponents, we would see the lower bracket final between EVOS Legends and Execration.
The Legend's roar fades
While EVOS Legends managed to take the top spot at MPL – ID Season 7 trophy, they were unable to put themselves into contention for the MSC 2021 championship. Having been dropped into the lower bracket by Blacklist yesterday, EVOS were unable to really find their footing against XctN. While managing to win a single game, EVOS Legends were easily brushed aside by the Philippine's squad, who marched forward into the grand finals of the event and recreating the MPL – PH Season 7 grand finals.
Philippines reigns supreme
The grand finals were upon us, and it would be a rematch of the MPL – PH Season 7 grand finals as Execration would take on Blacklist International. From the start we saw something completely new as Eson jumped into the Diggie, leaving OhMyV33nus on the Popul & Kupa. It didn't take long for Blacklist to take the lead and claim game one. But XctN were quick to fight back and tie everything up with a brilliant performance in game two.
Much like their amazing series in MPL – PH, Execration seemed to be the one team able to decode Blacklist, as they demolished them int the next two games, going up 3-1. Even when Blacklist looked as though they may have a small window of opportunity, XctN shut it down, to go onto championship point – a place that they had recently lost from in the domestic league.
Although they were unable to hold on to a 3-1 lead at MPL – PH, XctN learned from that series and utilised their knowledge to punish Blacklist. In what was a crazy ending to the series, Execration survived to secure a 4-1 victory and become the MSC 2021 champions.