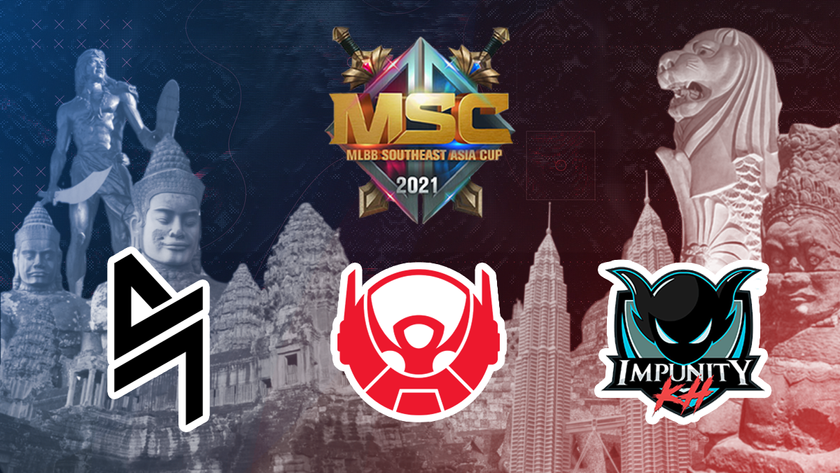 Group C could be the group of death - MSC 2021
As we get closer to the beginning of the Mobile Legends Southeast Asia Cup (MSC) 2021, we continue our look at the teams involved in the comeback event.
With just a few short days remaining until MSC 2021 begins, we are excited to see just what the teams bring to the table as they fight for the championship and the huge $150,000 prize pool. Having had to cancel the 2020 event due to the ongoing global pandemic, MSC 2021's triumphant return is set to produce some fireworks. After looking at the teams in both Group A and Group B so far, we now take a look at Group C – a verifiable "group of death".
Group C
Blacklist International
Bigetron Alpha
Impunity KH
Group C is a tough one for all teams involved, with the recent Mobile Legends Professional League – Philippines champions, Blacklist, the second place from MPL – ID, Bigetron Alpha and the Cambodian team with a ton of achievements under their belt, Impunity – making it easily the "group of death".
OhMyWise ready to rule
Edward
Oheb
OhMyV33nus
Wise
Eson
Dex Star
With their most recent achievement being their emphatic victory at MPL – PH, in which they lost only a single series throughout the entire season, Blacklist are definitely one of the strongest teams coming into MSC 2021. The team's composure under pressure alongside their mental fortitude proves that they have what it takes to be champions and having players in the top of every role strengthens this even more. On top of that, the team's brilliance in drafting and the use of heroes such as Aldous as well as Edward's Benedetta has made Blacklist a nearly unstoppable force.
In a post-match interview for MPL – PH, Blacklist admitted that they were not afraid of any challenger on the MSC stage – welcoming the competition. OhMyWise, the amazing connection between OhMyV33nus and Wise, has a big part to play in this, having been nothing short of special and meshing together perfectly with the rest of the team. Whether Blacklist peaked too early and showed their strategies remains to be seen, but this group will have a tough time dealing with their strengths or determining their weaknesses.
The bite of Bigetron
Dreams
Kyy
Matt
Maxxx
Renbo
Rippo
Bigetron Alpha are going into MSC with a small issue, having lost the talents brought to the team by Branz due to a suspension. While, by now, everyone will know the reasoning behind the suspension, the young squad may have a tough time filling his shoes. Although they were trumped in the grand finals, it was a mighty EVOS Legends roster who took them down and being second place still has its merits.
What the team do have going for them is that Indonesia is still one of the best regions in MLBB, with their only opposition coming in recent times in the form of the Philippines. Whether this will be enough for them to survive against the other two teams in the group remains to be seen, but its possible that without Branz, BTR may fall fast.
An unknown threat
Boom
Hakuri
Oppi
Senpai
Tyyy
Wightnite
There are four teams in MSC 2021 that come from regions without a domestic league and Group C houses one of them – the Cambodian squad of Impunity KH. While most of these teams are almost entirely unknown, Imp are on another level. The team have an impressively long list of achievements under their belt, and considering they only formed in late 2019, it shows that they are not to be counted out.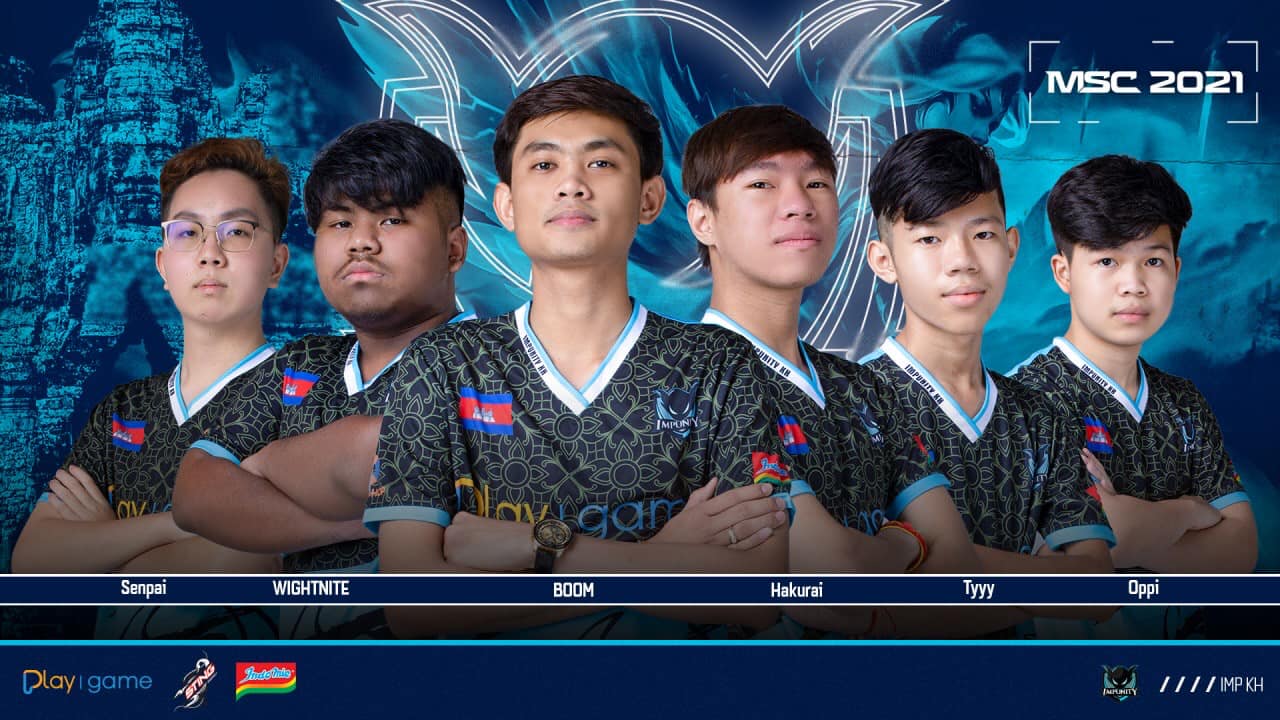 It stands to reason that it becomes tougher to deal with teams without a domestic league, as they have no footage to look back on or strategies shown. With that in mind, as well as the fact that Imp have shown their strengths countless times already, the team have a huge chance to cause some upsets, especially against BTR's current team dynamic.
The group stage series for Group C are:
Day 1
Blacklist International vs Bigetron Alpha
Day 2
Bigetron Alpha vs Impunity KH
Impunity KH vs Blacklist International
With just a few days remaining until MSC 2021 kicks off, we are excited to see just what the Group C teams bring to the table. With a "group of death" dynamic in play for the teams involved, it will be interesting to see if the Cambodians will make a stand against the Blacklist champions or the slightly impeded Bigetron