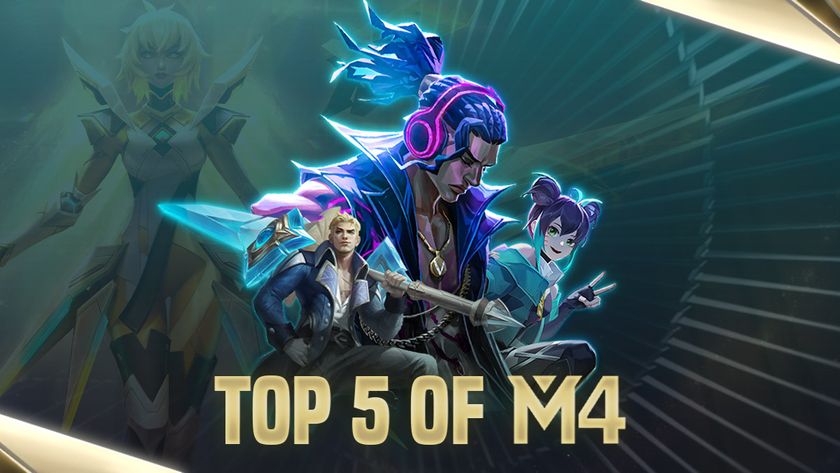 M4 World Championships: Top 5 hero picks
With the M4 World Championships over a week behind us now, we start to look back at some of the top picks of the tournament.
This year's M4 World Championships saw a massive 72 heroes picked throughout the entire event, from the Group Stages down to the Grand Finals – which culminated a little over a week ago. However, there were a fair few heroes that stood out above the rest, receiving the highest picks, or highest bans across the event. Some of these were very surprising, but others were expected – and we are going to take a look at these, starting with the top five most picked heroes at M4.
Karrie
The most picked hero in Indonesia was quite surprising, with Karrie becoming the new go-to Markman for much of the tournament. With a total of 50 picks through the event, which saw a massive 56% winrate, everyone found Karrie to be in their favourites, with ECHO securing a 6-3 win rate with her.
Nearly every team which picked up Karrie was able to stay on the positive side of things, claiming multiple victories across the tournament, which led to her becoming a prolific Marksman choice. She took the place of Beatrix, whose multiple nerfs over the past few patches have pushed her out of the favourite spot. With that said, it's likely that we will also see Karrie get the full brunt of some nerfs before the new MPL seasons begin in February.
Fredrinn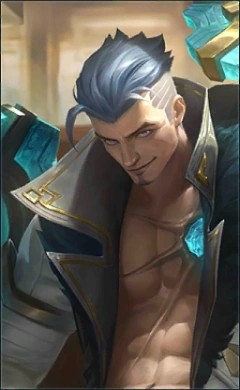 A little time before M4, we looked into the buffs of certain heroes which could affect their chances of being picked at the event, with Fredrinn being one of these. With more Tank heroes being seen as a strong part of the current meta, Fredrinn's changes made him seem a strong contender for most teams to pick up in all situations – and that would become true, as he even overtook the Grock and Gloo picks.
Once again, it was ECHO who saw the best statistics with the hero, losing only one of their 11 games where they picked him – meaning that Fredrinn was one of the biggest factors in the teams amazing victory at M4. Hopefully we will see more from Fredrinn across the regions when the MPL tournaments begin next month.
Yve
Another hero which we discussed as one that would be one of the top picks previously is Yve, simply for the reasons of having an entire area controlled with her damage from Real World Manipulation. The ultimate ability itself was more than enough for Yve to see 48 picks over the tournament period, with a 52% win rate.
This time it was RRQ Hoshi who had the best data with the hero, winning five of their eight games played – but with that said, many teams saw some fantastic moments utilising Yve across the Land of Dawn.
Beatrix
At the M3 World Championships, Beatrix saw a massive explosion in being picked and played, coming in second to only Mathilda in overall picks. With multiple nerfs since then, and constant domination from the Marksman, Beatrix finally dropped out from the podium of being picked but remained in the top 5 due to her massive damage output on multiple abilities.
Again, it was RRQ Hoshi who were the most prolific with Beatrix, securing the hero nine times and winning six of those games, while Blacklist International could not make her work for themselves at all, losing four of their six games with the hero. Beatrix is sure to remain a mainstay pick in the upcoming MPL seasons, although probably not in the top three anymore after what we saw at M4.
Valentina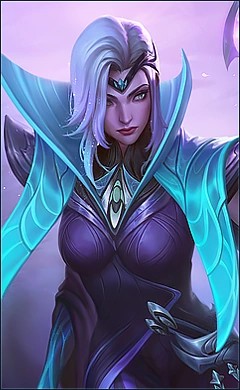 Having been disabled at M3 last year, Valentina finally saw her chance to shine at M4, and she came out really strong too. With excellent mobility, which was highly appreciated this year amongst all the teams, as well as the ultimate ability to steal an enemies ultimate, Valentina made her presence felt across the Land of Dawn.
It was Falcon Esports this time who controlled the game with this hero, with the Myanmar squad picking her up eight times and securing a 80% winrate with her too. While other teams did see some brilliance with Valentina, it seems as though nobody could keep up with Falcon in their domination.
Honourable mentions
There were a lot of fantastic picks at M4 this year and we have to give two honourable mentions to both Grock and Gloo, who both saw 40 picks through the event – and were almost equal in their winrate too. Grock ended M4 with a 52.50% WR, while Gloo was a little lower at exactly 50%. Each hero was picked up by different teams, but Grock was most successful for the home-ground teams of Onic Esports and RRQ Hoshi, while Blacklist and Falcon were prevalent with Gloo.
All-in-all, we saw a massive amount of heroes picked this year, although some of the more niche picks were not great – such as the Aldous for Wise, or the Popol and Kupa which we expected to excel. Masha also saw a huge drop-off since her dominance since the MPL seasons came to an end, but all these heroes could see a massive comeback soon.